Indicative of the importance of our network at this juncture, three of our analysts across Czechia, Latvia, and Slovakia made appearances on the ChinaTalk podcast to discuss topics that are understandably top of mind for many. From the murky status of Sino-Russian ties, to solidifying European unity in the face of the current crisis, and the future for China's Belt and Road Initiative (BRI) as its route encounters a sizeable roadblock.
Ivana Karásková (@Ivana_Karaskova)
China Research Fellow
Association for International Affairs (AMO), Czech Republic
Opening the dialogue between Rhodium Group analyst and Center for a New American Security Fellow Jordan Schneider on the platform, CHOICE founder Ivana Karásková offered the perspective from Prague. In doing so, she provided both a historical viewpoint and important analysis into Berlin's rapid shift in foreign policy action.
Key Quotes
"We don't know what [Polish Prime Minister Mateusz Morawiecki] told [German Chancellor] Olaf Scholz, but I can imagine that he probably told him that he must act now or he would basically be helping 'another Hitler'. That is quite powerful when it is coming from Poland…it was now or never in terms of the EU talking about strategic autonomy."
"There are two very powerful narratives circulating within the EU. The first is that Putin is the 'new Hitler' and that we are in a very similar situation to what happened in 1938, in the case of Czechoslovakia, or 1939, in the case of Poland. The second is that this is a September 11 moment for Europe."
"I would think Xi basically knew what was coming in terms of the invasion and plans for Ukraine. What is quite interesting in terms of speculation is how the narrative changed, which began with understanding Russian concerns on the enlargement of NATO to fully owning the position that NATO is actually to blame. It's hard to say if they actually changed their position or if it was all a smokescreen from the beginning."
Listen to the full podcast here:
Matej Šimalčík (@matejsimalcik)

Executive Director
Central European Institute of Asian Studies (CEIAS)
Picking up upon Ivana's indications as to worsening views on China across the Central and Eastern European region as it bolsters Russia's information operations, Matej Šimalčík joined the podcast to map the CEE-China relationship over the longer term.
Of course, this clearly tacks back to the Belt and Road Initiative and "16+1" platform that have made inroads into the region for nearly a decade. While the 16+1 platform encountered issues in recent years, including the departure of Lithuania from the format, BRI now faces physical damage and interruption that resonates even beyond the symbolic action on CEE-China summit attendance.
Key Quotes
"When China came in 2012 with the offer to start the 16+1 arrangement, many of the countries of Central and Eastern Europe were cash-strapped in light of the financial crisis. Therefore, they saw in China a country that could promote investment, offer opportunities to export, etc. This was really the main factor that made Central and Eastern European nations develop relations with China."
"In many CEE countries, the governments that were promoting deeper economic engagement with China were localized in only one part of the political spectrum. For example in Czechia and Slovakia, it was often left-leaning political parties that were promoting these affiliations. Over time, various tools that China managed to cultivate were leveraged through many of these prominent personalities."
"As Slovakia was getting closer to China, the deeper level of Slovak politics revealed a lot of support for Tibet, Taiwan, etc. In 2020 there was an election and the opposition won. While China was basically a non-issue in the campaign, the results impacted foreign policy toward China very strongly as the opposition had much more values-based policies. This has had practical ramifications in terms of Slovakia's engagement with Taiwan, criticism of China on human rights, etc. This dynamic is not unique to Slovakia either, we have seen the same dynamic in Lithuania, Czechia, and we could see it in Hungary if, by some luck, the opposition wins in the upcoming elections."
Listen here: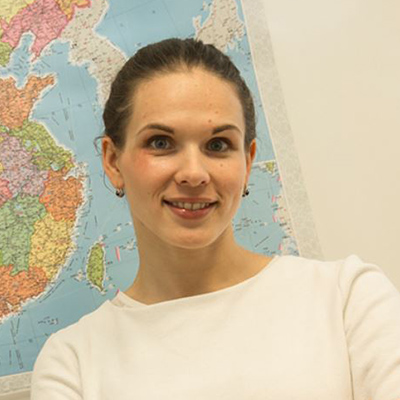 Una Bērziņa-Čerenkova (@UCerenkova)
Head of the Asia program
Latvian Institute of International Affairs, Latvia
Finally, Una Bērziņa-Čerenkova illuminated the Latvian vantage point and the feeling across the Baltic states.
In her analysis, Bērziņa-Čerenkova noted the important framing of the Xi-Putin relationship in the authoritarian context, the underlying rationale for the unsteady partnership, and the importance of NATO in confronting both challengers to the global status quo.
Key Quotes
"The concept of perfect imbalance characterizes the Russia-China relationship. In the gaming industry, this means creating a situation of gameplay that the player who is not as strong can still win using the environment."
"China refers to Russia as a 'veteran', which is a nice way to tell someone they are old and they are not what they used to be. However, there are undeniably technologies that Russia possesses, be it in space or military, that China in all its strategic planning still lacks. A lot of this technology that Russia has in terms of space flight and human life preservation in space just cannot be bought."
"Both of these countries have some sort of a mission ideology ingrained. For the Chinese, it is about getting past the 100 years of humiliation, for the Russians it is also about proving themselves and proving that they are the good ones, the misunderstood ones."
"A couple of years ago we were talking about NATO as braindead and a remnant of the Cold War. The Baltic states and Poland and a few other actors were unwilling to give up on NATO and especially the transatlantic link. At that time, even after the invasion of Crimea, the threat sounded distant and exaggerated in many capitals. After Putin's actions and the invasion of Ukraine, no more."
Listen Here:
Written by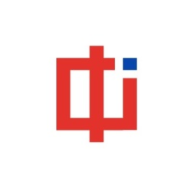 CHOICE is a multinational consortium of experts providing informed analysis on the rising influence of the People's Republic of China within the countries of Central and Eastern Europe (CEE).