Why Berlin Must Handle its Economic Dependency on China 
This article is part of a series of articles authored by young, aspiring China scholars under the Future CHOICE initiative.
Germany's economic vulnerability with regard to China is growing at the same moment that Russia's war in Ukraine foretells the perils of economic exposure to autocratic regimes.
In the light of Germany's foreign policy "Zeitenwende" (turning point) amidst the invasion of Ukraine, it is time to likewise reassess and reorient the ambiguous Sino-German economic relationship. This must include a recognition of its pitfalls and, ultimately, the charting of a course for a more strategic, all-weather approach to engagement with China.
The Simplified Perception
During the era of chancellor Angela Merkel, close attachment, especially of the automotive industry, to the Chinese market simplified the overall picture of Sino-German relations. Through these rose-colored glasses, China's significance for the German economy has often been overestimated.
Of course, the consumption desires of the rising Chinese middle class have, more than once, become a vital lifeline for German manufacturers in times of economic crisis in Europe. Even up to today, carmakers like Volkswagen, Mercedes-Benz Group, and BMW make more than a third of their revenue in China. Outside the automotive sector, the clothing and the chemical sector depend greatly on sales in China and, of course, German consumers also benefit enormously from cheap imports from China.
However, only 2 percent of jobs in Germany depend directly or indirectly on exports to China. While China consumes about 8 percent of Germany's exports, the exports to Central and Eastern Europe account for more than 7 percent. Not to mention that when German companies like Volkswagen produce and sell in China, a considerable proportion of the annual profits is reinvested locally. Besides that, job and value creation mainly lies in China, which makes it problematic to assume that high sales figures and the profits derived in the country mean a benefit for German business and society.
In fact, China needs German companies more than one might think, due to the millions of jobs for Chinese workers and especially the access to German technology.
Problematic Dependencies
Despite overall economic relations with China now shining brighter than ever, a focus on the specific sectors where Germany is extensively or exclusively dependent on China is highly advisable.
For a start, the pandemic has revealed that Germany is deeply dependent on imports such as masks, protective clothing, and pharmaceuticals.
However, there are sectors where the dependence is even more striking. Particularly sensitive is dependency is one in raw materials. Some 80 percent of worldwide polysilicon used in solar panels comes from China. Much of it is processed in Xinjiang, where the use of forced labor is now well documented. Other rare earth elements like lithium, neodymium, and dysprosium needed for rechargeable batteries or wind turbines are purchased from China, which has become the world leader in battery technology for electric cars. This strategic dependency is an important bargaining chip for Beijing knowing that Germany's new "traffic light" government is speeding up the shift to a carbon-neutral economy.
China's New Insular Economy?
What Berlin's new coalition should also have in mind is that, under President Xi Jinping, China's economic policy has been dramatically transformed. Alongside this transformation, an evolution has progressed in Sino-German economic relations.
With Xi's so-called dual circulation strategy, China is turning its policy towards greater domestic-driven growth, trying to make itself less vulnerable to foreign markets while increasing other countries' dependence on its own economy. China does not only intend to substitute its imports by producing high-end intermediate goods, but also it wants to build up its own exporting base for higher-value products, competing with larger exporters in third markets. For Germany that means more competition and fewer exports in key sectors such as automobiles, chemicals, industrial and electrical machinery.
The first signs are already visible. The 2021 trade figures show the Chinese economy is more integrated into the global economy than ever before, but the Chinese trade volume is shifting towards Asia and Africa and away from the West. In the global South and along the "New Silk Road" China can use its economic and political leverage more effectively.
Another worrying sign for Berlin's economic strategists is Chinese consumers' growing preference for national brands with explicitly Chinese brand character. The guochao trend which is based on rising cultural self-confidence and increasing quality of Chinese products also challenges the position of German brands on the Chinese market.
Business in the Crossfire of Political Tensions
The business-as-usual attitude in German-Chinese economic relations is also becoming increasingly untenable as political tensions grow and metastasize. After a dispute between China and Lithuania over a newly opened Taiwan Representative Office, the German automotive supplier Continental has been caught in the crossfire. Continental is no longer allowed to sell certain parts to China, which includes components from Lithuania.
Besides that, the German supply chain law will come into force in spring 2023. For German enterprises, the audit of their supply chains will certainly increase the politicization of business. Especially for a handful of companies that produce not on the east coast of China, but in the Western Xinjiang region, problems are inevitable.
It is unlikely that Germany's leading tech company Siemens, chemical giant BASF, or Volkswagen rely on forced labor in their factories, but experts say that it is impossible to produce in Xinjiang without getting in touch with forced labor by means of subcontractors. Adidas and Puma have already got a feeling of what a possible boycott of Xinjiang cotton means, as both companies witnessed a major wave of outrage fueled by Chinese state media and Chinese customers.
A Divided Elite
On the question of how to handle those challenges, Germany's economic and political elite is still very much divided.
Social Democrats like Stephan Weil, the head of government of Lower-Saxony which hosts the VW headquarters, or former chancellor Gerhard Schröder, would prefer to handle China with kid gloves. At the same time, they get tailwind by Volkswagen's boss Herbert Diess and Siemens CEO Roland Busch who recently called for "respectful interaction" instead of a confrontational course towards the PRC.
What has changed recently is that the major German business association BDI, Germany's Chamber of Foreign Trade (AHK), or even heavyweights such as the CEO of BASF Martin Brudermüller are opposed to the old-fashioned Merkel approach. Now, they have strong allies in politics with Green foreign minister Annalena Baerbock and her party colleague and minister for economic affairs Robert Habeck.
With the liberal FDP in government and newly elected CDU chairman Friedrich Merz in the opposition, Germany's political landscape beyond the SPD is becoming increasingly China-critical. Regarding China, Merz's statements show a distinct change of tone from the Merkel-era. Commenting on the lack of reciprocity and market access for German companies, the CDU leader said that "If necessary, we will have to give up some business in the short term […] And I can only advise the German economy not to become too dependent on this market."
Diversification, Not Decoupling
The assumption that business with China is of such tremendous importance led to a China policy that had to hide behind the economic interests of individual business actors. After the shock of Russia's invasion of Ukraine the "traffic light" coalition should be even more eager to decrease its strategic dependency on its systemic rival China.
It is Berlin's obligation to make its case for human rights in China's supply chains, but simultaneously prevent overall China policy from being confined by moralistic dilemmas. For a strategic, value-based China approach, Germany must take the systemic rivalry between both countries as a departure point.
This means reducing its economic weaknesses in its relation to China in certain critical sectors like pharmaceuticals and raw materials. For masks and other protective equipment, the public procurement law must be reformed and adapted in favor of European manufacturers, to hedge against supply shortfalls. Regarding antibiotics, there is a need to support manufacturers who have the capacity to produce in Europe. Hence, the German government must decisively reduce its dependence on raw materials in alliance with its Western partners using trade agreements and intelligent recycling strategies – even if that means higher prices for German consumers.
Caught in the political crossfire and under pressure from Chinese competitors, German carmakers must find new niches on the Chinese market. Berlin should help them, for example, via support the field of low-cost e-mobility and especially battery development. It is important to have an eye on the competitiveness of German suppliers which helps secure Germany's position in value creation. In the name of all German enterprises in China, the traffic light coalition together with its European partners needs to further push for an equal playing field and fair competition in China. At the same time, the government must make clear that especially automakers' dependency on the Chinese market is a long-term weakness. To be able to meet China on an equal footing in the future, Germany must invest significantly more in research, development, education, infrastructure, and emerging technologies.
To accomplish this, Germany requires a holistic approach. Foreign Minister Baerbock must make a stand, with her ministry of foreign affairs playing a much stronger role. A clear, concise, and coherent strategy from her office is critical to reassure Germany's European partners. While the calls for decoupling are surely unrealistic at this point and not in Germany's interest, Berlin must rethink its overexposure to China before it is too late.
The current crisis still spilling over from Russia's invasion of Ukraine makes clear this necessity and should serve as a clear impetus for immediate action.
Written by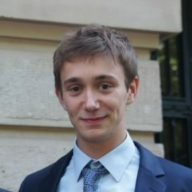 lehrer_jonathan
Jonathan Lehrer is a graduate student of International Relations at the Technical University of Dresden, Germany. Previously he studied at Qingdao University and interned at the German Institute for International and Security Affairs.