Given the rapid escalation of Russian aggression against Ukraine and the largely opaque statements offered by typically noncommital Chinese diplomats, CHOICE assembled a group of experts on both nations to opine on the action and reaction.
Their commentary on the Russian invasion and its ancillary impacts is available below.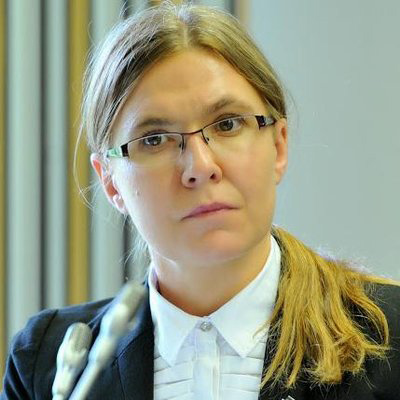 Justyna Szczudlik (@Shilinabolan)
Deputy Head of Research, Head of Asia-Pacific Program and China Analyst
Polish Institute of International Affairs (PISM), Poland
China's current reaction to Russian aggression against Ukraine is slightly different than it was during Russia's annexation of Crimea. Although Chinese authorities are trying to portray its stance in a very vague way, the thorough analysis of their remarks (especially in Chinese) shows signals of China's indirect support (or at least nodding to) Russia and blaming Ukraine that the situation is getting worse.
It is worth looking at the sequence of remarks given by Chinese officials. On February 4, 2022 – in the midst of rising tensions – a joint statement after the Xi-Putin meeting was released. China for the first time explicitly supported Russia's security policy objectives: opposition to further enlargement of NATO; and Russia's proposals for security guarantees in Europe.
Then Chinese Minister of Foreign Affairs Wang Yi, at the Munich Security Conference on February 19, suggested that "NATO eastward enlargement would not be conducive to preserve peace in Europe." He also explicitly mentioned Russia saying that "in case of European security, all parties may raise their own concerns, among which Russia's reasonable security concerns should be respected and taken seriously". Wang also stated that "sovereignty, independence and territorial integrity of all countries should be respected and preserved […] Ukraine is no exception". This does not mean however explicit support of Ukraine's independence, sovereignty and territorial integrity as this sentence is not straightforward and might be interpreted in many ways.
Then, just after Putin's recognition of two "separatist republics" as independent states, China published its readout of the Wang-Blinken telephone conversation. It is worth focusing on the following phrases mouthed by Wang: "legitimate security concerns of any country should be respected" – a hint about Russia's concerns; "the current situation in Ukraine is related to the delay in the effective implementation of new Minsk agreement" – this phrase might be interpreted as blaming Ukraine for deteriorating security situation in Europe; "China once again calls on all parties (…) to recognize the importance of implementing the principle of indivisibility of security" – it is worth bearing in mind that on February 1 Russia published a letter that was sent to OSCE members with a request to adopt Russia's interpretation of indivisibility of security – in short, Russian efforts to revise the European security system.
China's indirect support for Russia does not mean engagement such as official endorsement of Russia, material support, or recognition of Donetsk and Luhansk. All of these are not in Chinese interests. So what are the reasons for China to indirectly back Russia? It seems that there are two important rationales.
The first is to use the Ukrainian case to test the US (and West) response to the Russian threats and then invasion. It seems that the US' deep involvement in this security crisis might be the last one (this is the reason why the US encourages European countries to be actively engaged in deterring Russia) as for Washington the biggest challenge is China. In that sense, it is the last moment for Beijing to draw a lesson in order to prepare properly for upcoming tensions with the US and its allies in Asia.
The second rationale is Taiwan. International reactions after Russia's recognition of the so-called separatist republics could also be a lesson for China about what may happen in case of conflict in the Taiwan Strait. For China, especially important would be long-term reactions in a sense whether the unity of the West will be undermined and Russian de facto annexation of Donetsk and Luhansk became a new normal.
The West's eventual tacit approval for Russia's invasion might encourage China to be more decisive when it comes to Taiwan.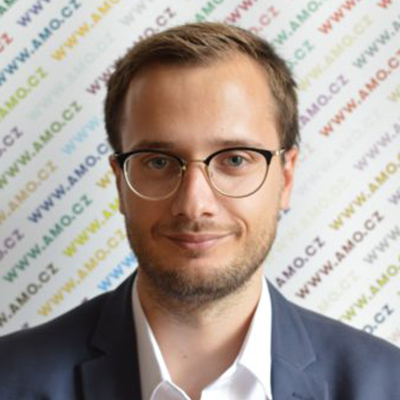 Filip Šebok (@FilipSebok)
China Research Fellow
Association for International Affairs (AMO), Czech Republic
Some have argued that Xi Jinping has walked into a trap by signing up to Russia's designs in Eastern Europe via the joint statement with Vladimir Putin in early February. However, it is unlikely that the Chinese leadership was unaware of what its broad support for Russia could mean.
Of course, China now has to walk a fine line in its statements on Russian aggression. Its ties with Ukraine, the West, as well as the credibility of its professed respect for sovereignty and territorial integrity are at stake. Beijing will not extend recognition to the separatist "republics" and will not directly support Russian military actions, just as it refrained from doing so in Crimea in 2014 or earlier in the case of South Ossetia and Abkhazia. However, Beijing has already shown that it won't sign up to the West's condemnation of Putin and will oppose sanctions on Moscow. Even after Russia has started a full-scale invasion, which China apparently still refuses to acknowledge, China is painting the West as the chief culprit. In this situation, calling for restraint on "all sides" as China is doing is plainly absurd.
At the same time, China can still give itself a lot of space for maneuver and can fashion its practical support for Russia in a way that minimizes the damage to its own interest. Russia, which finds itself more and more isolated and in a weakened position, is unlikely to challenge China on particularities and will be grateful for any kind of support. Thus China can profit both from Russia's lack of alternatives as well as the West's preoccupation with the situation in Eastern Europe, freeing China's hands in its neighborhood.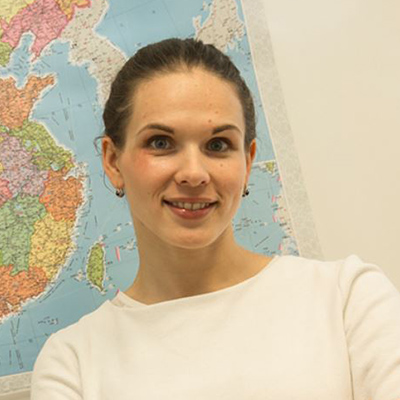 Una Bērziņa-Čerenkova (@UCerenkova)
Head of the Asia program
Latvian Institute of International Affairs, Latvia
China's Minister of Foreign Affairs Wang Yi in his phone call with his US counterpart Anthony Blinken did just what China's Ambassador to the UN Zhang Jun had done a day earlier at the UN Security Council meeting: expressed concern without saying anything.
Yesterday, however, the Foreign Ministry spokesperson Hua Chunying went further, expressing that Russian actions are a consequence of big countries being pushed "to the wall" – by the US, presumably.
On one hand, China's unwillingness to condemn Russia, yet reluctance to stand by its neighbor fully is exemplary of overall China's approach to Russia. China expresses some level of symbolic understanding (e.g. in the recent "Olympic" Joint Statement on the "International Relations Entering a New Era and the Global Sustainable Development") but in fact remains neutral and detached, allowing Russia to domestically amplify China's response as a sign of support.
China is also maintaining an image of Russia as a military aggressor that has robbed China of vast territories. The historic grudge is but one more reason why Beijing is avoiding being overly sympathetic to Russia's expansionism today.
On the other hand, China outspokenly prefers bigger countries over smaller ones in its approach to international relations. China is against calling the Russian aggression in Ukraine an "invasion". China's state media are already making parallels between Donbas and Taiwan. Beijing reacts in such ways not because Russia is an ally, but because Beijing likes the effect Russian actions are having on the US and the wider West.
Beijing's position so far should serve as a caution to those believing in a full-scale military alliance between the two countries in the near future. It does, however, mean that Beijing is eager to see the instability caused by Russia as an opportunity.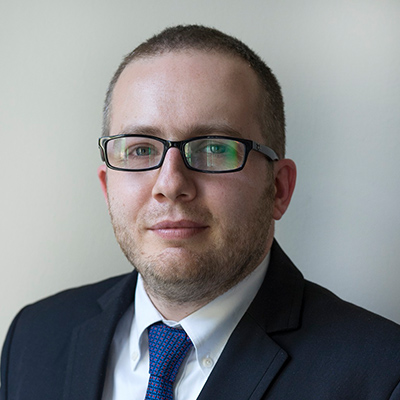 Marcin Przychodniak (@Molos123)
Analyst within the Asia-Pacific program
Polish Institute of International Affairs (PISM), Poland
China is highly unlikely to recognize the two so-called people's republics but it substantially supports Putin's decisions and uses the transactional de facto alliance with Russia to test the reactions of the West, and strengthen its position towards the US.
No recognition, justification of Russian aggression by US actions, calls for dialogue, and words on "integrity", nor "dialogue of both sides" can bring forth a real stabilization of the situation. Instead, these overtures are likely aimed at merely keeping economic avenues open, strengthening the positive narrative on China's lack of direct engagement, especially among France, Germany, and other EU member states, and staving off international blame that could tar China alongside Russia.
At the same time, China supports Russia in the United Nations Security Council, most importantly on the issues of sanctions and, which is extremely important, helps to legitimize and keep the pro-Russian narrative present in the global debate, just like it was presented in Wang Yi's speech at the recent Munich Security Conference 2022.
In the end, cooperation with Russia in the global political rivalry of narratives between liberal West and China-Russia alliance is one of the most important aspects for Beijing, where the Chinese Communist Party focuses its ideology and legitimization on the competition with the West and superiority of the Chinese political system. As a result, its only thinly veiled ambivalence at present is perhaps less surprising.
Written by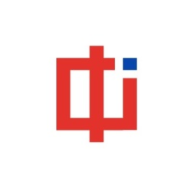 CHOICE is a multinational consortium of experts providing informed analysis on the rising influence of the People's Republic of China within the countries of Central and Eastern Europe (CEE).