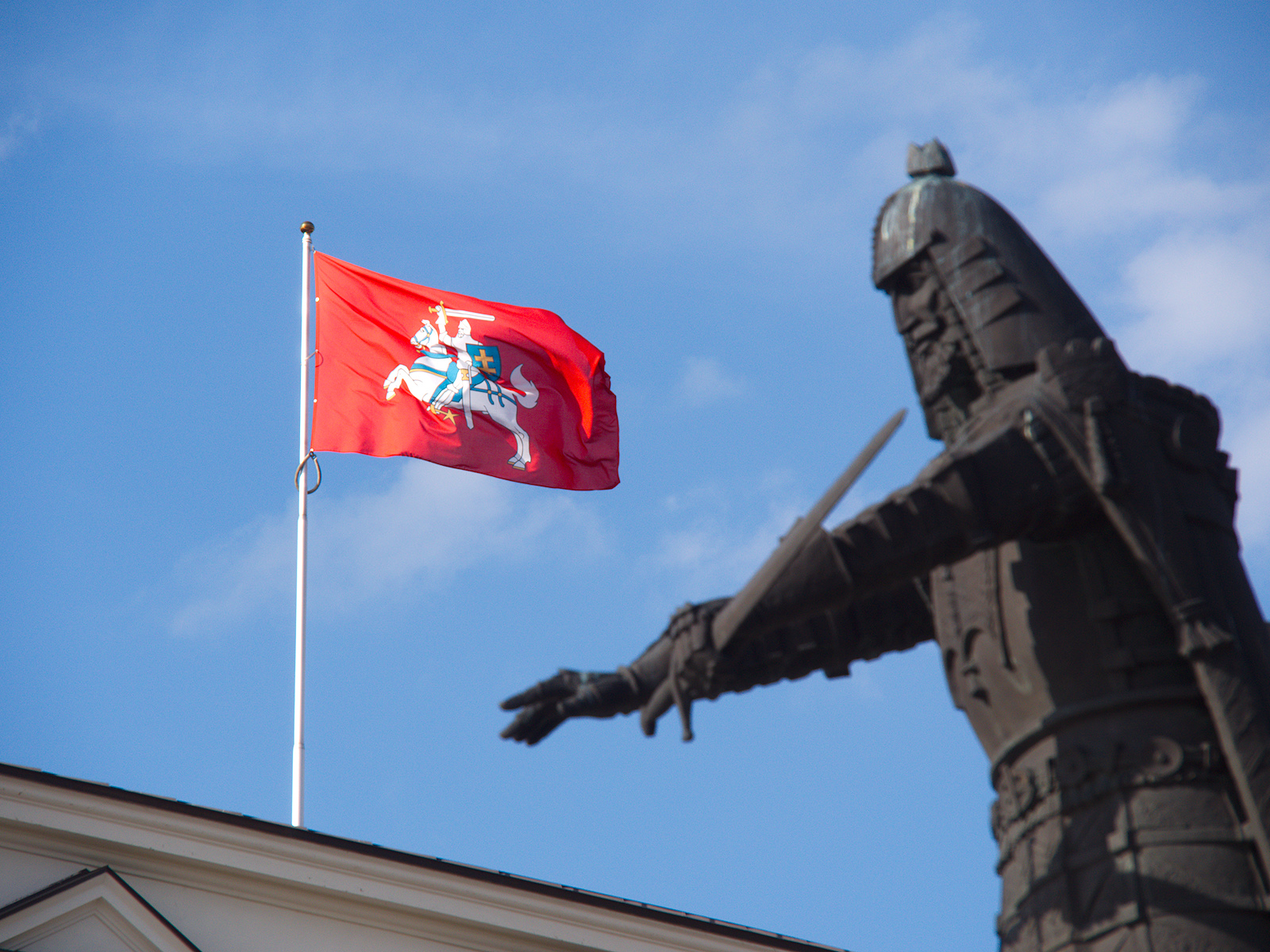 In early December, Lithuanian companies began to sense the extent of the economic price they might pay for the diplomatic row between Vilnius and Beijing.
What initially appeared as a moderate diplomatic response was soon followed by rather harsh economic measures, mostly levied in an unofficial manner, causing confusion among Lithuanian companies.
As Lithuania has now evacuated its embassy in China, the situation is deteriorating further, day by day.
Intensifying Response from China
In hindsight, it was naïve to expect Beijing would react with anything but furor to the opening of the Taiwanese representative office in Lithuania on November 18. As Chinese diplomats are wont to declare, there is a price to pay for what China perceives as the violation of its core interests. That threat is now beginning to show teeth.
However, the false sense of ease felt in the early stages of Sino-Lithuanian strife was not without cause. The initial response from Beijing was, in fact, somewhat moderate. China first downgraded its diplomatic relations with Lithuania to the chargé d'affaires level and then suspended the issuance of visas in Lithuania. No further measures impacting the level of diplomatic relations were announced immediately, nor were broad-scale economic measures implemented at first.
Such a reaction might have been taken as a glimmer of hope, at least for a moment. "Bilateral relations with China would eventually normalize," the Lithuanian foreign minister Gabrielius Landsbergis sought to assure the citizenry in late November.
Yet, Beijing explicitly framed Lithuania's approach to Taiwan as a violation of the One China Principle, repeatedly stating that Lithuania "renounced the political commitment it has made to China upon the establishment of diplomatic relations with the People's Republic of China, and openly created the false impression of 'one China, one Taiwan' in the world."
Lithuanian companies have essentially been in a limbo. This is especially so for Lithuanian exporters, who have reported their inability to clear their goods through Chinese customs since early December due to Lithuania, apparently, being removed from China's customs registry. Only a few days later, it was said to have appeared on the customs registry again. Yet, reportedly, cargo from Lithuania was still put on hold and confusion on the issue only continues. 
A source in charge of customs declaration procedures at an international courier service company in China confirmed that Lithuania existed on the customs entry clearance system for both outgoing and incoming shipments. Thus, formally, there are no major obstacles for export declaration clearance. Nonetheless, import declarations for shipments from Lithuania in practice are not processed effectively. They are either put on hold or rejected completely.
As with the suspension of visa issuance services in Vilnius, there has been no official information or formal confirmation of any sanctions of this kind against Lithuania. Instead, it seems that Beijing has been carefully considering its response.
A representative at a Lithuanian company exporting food products to China noted that on the day the Taiwanese representative office was opened in Vilnius their Chinese partner put on hold all imports, quoting some changes in the Chinese regulatory system.
The common practice in China to practically implement different measures before they are formally adopted allows Beijing to experiment in its response to Lithuania and test what the reaction from the EU would be. Thus, it is eminently likely that uncertainty for Lithuanian business will become the status quo.
Proxy Punishments
Still, China has had issues in punishing Lithuania directly. As such, Beijing appears to be considering some 'innovative' ways to respond.
In August, a rumor circulated that Thermo Fisher Scientific, an American conglomerate with a large footprint in Lithuania, was warned its operations in mainland China were at risk should Vilnius make further steps in elevating its relations with Taiwan.
Indeed, China reportedly told multinationals to cut ties with Lithuania or face being shut out of the Chinese market explicitly in early December. A further example came when Lithuanian domestic media reported a French company was warned it would lose its business contracts in China should it continue supplying garments made by a tailoring company in Lithuania. More reports on similar cases are proliferating.
In response, the Ministry of Foreign Affairs has opened a hotline for Lithuanian companies facing economic pressure from China. It has also asked the European Commission to step in to settle Lithuania's trade issues with China.
EU chief diplomat Josep Borrell and Trade Commissioner Valdis Dombrovskis issued a rare Joint Statement on China's measures against Lithuania. This was also happening in the context of the newly-announced proposal on the "anti-coercion instrument" to counter economic pressure aimed at influencing political policies of the member states. Yet, it still remains to be seen what role the EU will play in the dispute.
Assessing the Effectiveness of Economic Coercion
As expected, Beijing seeks to isolate Lithuania economically. However, even for the far-reaching party-state authority, there are limits to what extent it can enforce such measures in practice.
First, businesses in Lithuania are adapting. While the business community has not been very vocal in the public sphere until recently, many have anticipated obstacles emerging in their business interactions with Chinese partners. Some have already started setting up offices in neighboring countries. Single market of the EU is likely to cushion some of the impact of China's measures against Lithuania.
Further, even with the Chinese Communist Party cells installed in the companies in China, the party-state is not all-reaching. A source within an international courier company in Lithuania noted that the outcome of the customs declaration clearance for shipments incoming from Lithuania highly depends on the recipient in China. Some companies have been able to successfully receive their items from Lithuania even under current circumstances, while others have been declined.
In China, the country of guanxi and informal practices, much still depends on personal connections. Moreover, a representative of a Lithuanian company that produces items available only from a handful of countries around the world has revealed that Chinese partners are already looking for ways to continue business transactions, such as importing the products through a third party, among other workarounds.
On the other hand, there is a growing concern that current economic pressure from China may divert foreign investments away from Lithuania, resulting in a less direct but ultimately more lasting impact on the country.
The Ruling Coalition's Cause
Domestically, the decision to strengthen links with Taiwan at the expense of bilateral relations with China was long overshadowed by other issues. However, recent developments have brought China-Lithuania relations to the center of the Lithuanian public debate.
There is hardly any support for the current approach of the government heard in the opposition. Some opposition representatives are critical of the choice of the name of the representative office ("Taiwanese" rather than the usual "Taipei"), questioning what benefits that could bring to Lithuania or voicing criticism that relations with Taiwan are being built on the unnecessary confrontation with China.
It is not hard to see how questioning the government's China policy can bring political support to the opposition. An opinion poll has revealed that only a third (34 percent) of the respondents support Lithuania's current policy towards China and Taiwan. With a relatively large number (25.5 percent) of those without an opinion, the disapproval rate is still high at 40.5 percent. Moreover, this survey was carried out between November 3 to 24, and likely no longer depicts the current views on the issue.
First of all, the opening of the Taiwanese representative office on November 18 was kept secret and announced only on the day, leaving the issue off the radar of the general public for a long time.
Further, until China launched its economic measures against Lithuania in early December, with several exceptions, the dominant narrative in the media was that the economic tools that Beijing has in stock to punish Lithuania are very limited. Now, as the issue escalated and China has launched its response taking rather unexpected measures, it became clear bilateral relations with China are far from "normalization" any time soon.
On the contrary, China further strengthened its diplomatic response and demanded that Lithuania renames its diplomatic representation in China to a charge d'affaires office. In response, Lithuania recalled all its staff from Beijing for "consultations" to work remotely for the time being. The issue has caught public attention, and the public views are likely to have been affected.
Ultimately, the reorientation of Vilnius' China policy is a project of the ruling coalition, which took office a year ago. The public is growing increasingly concerned about the effects of the diplomatic row with Beijing as the actual extent of China's economic pressure and its impact on the Lithuanian economy becomes evident.
The major remaining question is whether the opposition will continue with this new China policy should they take office later. While the next election is scheduled only for October 2024, Lithuania's China policy might remain on the agenda for some time and impact domestic politics as well.
Written by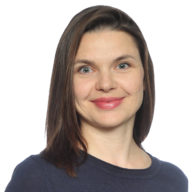 VidaMaci 
Vida Macikenaite is an Assistant Professor at the Graduate School of International Relations, International University of Japan. Her research interests include the links between the party-state and businesses in China.