A Coal-Free Future Leaves China's Engagement in the Balkans Uncertain
There might not be a better moment for the transformation of China's relationship with the Western Balkans than now. With Xi Jinping's pledge that China will no longer fund the construction of coal-fired power plants overseas, a new future for China's engagement in the region could finally be opening.
However, local stakeholders seem to have been caught off guard by the changes and are left without viable plans for such a swift energy transition.
Balkans Beyond Coal
The announced overseas coal exit has far-reaching implications for reducing air pollution and carbon dioxide emissions around the world.
Most importantly, it is a giant step forward towards limiting widespread and intensifying global warming. However, even putting climate considerations aside, the coal exit is also a billion-dollar issue for regions like the Balkans that have depended on China for coal financing. Affected projects include Ugljevik 3 and Tuzla 7 power plants in Bosnia and Herzegovina, Pljevlja in Montenegro, as well as Kolubara B and Kostolac B3 in Serbia.
Despite the high-stakes involved, states have been slow to pursue action immediately. As of yet, only Montenegro has moved at all, as the government has announced that the Pljevlja power plant will undergo a coal-to-gas switch. In Bosnia and Herzegovina, Elektroprivreda BiH, the country's public electric utility company, has submitted a request of information to its Chinese partner, China Gezhouba Group. Company representatives are unsure of the extent to which Xi's announcement affects the project. Thus, they have filed requests for information on whether the Chinese partner will be able to continue the work on Tuzla 7. Elektroprivreda BiH requested that they receive that answer by October 20.
Still, almost a month after Xi Jinping's pledge, the specifics remain unclear. The Chinese government has yet to clarify whether the pledge covers both government financing of overseas projects and investments by Chinese companies or just one of the two. Furthermore, it is not clear whether it includes already agreed-upon projects where the ground has not yet been broken, projects under construction and modernization projects of existing coal powered plants. As a consequence, local utility companies are faced with uncertainty – the longer their Chinese counterparts take to confirm the status of projects, the longer the energy transition pathway of the region will be delayed. There is little time to waste as coal accounts for 63 percent of the electricity of the Balkans overall.
The pledge has the potential to start the shift to renewables in the region, as finding investors for coal energy will be increasingly difficult for local utility companies. In practice, however, Chinese finance has been driven by local demand in the first place. In other words, the end of China's financial commitment will not magically stop the coal ambitions of the Balkans. Governments in the region will have to take the reins into their own hands if systemic change is to happen. This necessitates the creation of a framework for industrial, regulatory, and bureaucratic restructuring.
So far, this does not seem to be happening. Serbia, for example, wants to find a way to go forward with the Kolubara B project, as announced by the Acting Director of Serbia's state-owned power producer EPS. In March 2020, EPS signed a contract with the Power Construction Corp. of China for the power plant, but the Ministry of Mining and Energy asked EPS to stop construction in March 2021, so the future of the project remains uncertain.
To be sure, financial opportunities to leave coal behind do exist. The EU expects countries from the region to offer quality projects for financing under a € 9 billion Economic and Investment Plan (EIP) for the Western Balkans. The core areas covered by EIP include, among others, sustainable transportation, clean energy, the environment, and climate so it seems like a high opportunity for the policymakers.
In the meantime, the EU has to deliver too. This is a golden opportunity to boost its soft power and revitalize the enlargement progress. Hitting climate and energy targets on par with or ahead of EU member states has the potential to create a bottom-up boost for the EU integration of the region. It will also signal to policymakers in Brussels that countries have the readiness and willingness to cooperate on complex parts of the EU acquis.
On the flip side, a serious delay in the energy transition of the Western Balkans has the potential to further stall and hinder the European accession of the region as they drift further from the EU targets and regulations. Countries such as Serbia and Bosnia and Herzegovina have demonstrated that violating EU acquis on air pollution levels or state aid for coal plants can easily go unpunished, as EU regulators often lack any meaningful mechanisms to penalize misconduct.
Castles in the Sky?
Whereas relations between the Balkans and the EU have been tumultuous, political elites in the region are awakening to a new chapter in their relations with China, one without coal.
The question that should be asked throughout European and Balkan capitals alike is what China's future engagement with the region will look like. While Xi Jinping emphasized renewable energy, Chinese green technology companies are yet to build a presence in the Balkans that is as strong as their coal-related counterparts.
Previously, energy projects involving Chinese power generation companies and loans from Chinese banks have been mostly negotiated through government-to-government channels, freeing projects from tender obligations. In addition to that, the ownership structure of participating companies has played a role as well in how fast a project moves forward.
"Most of the Chinese overseas project finance takes place through state-owned enterprises (SOE)," Christoph Nedopil Wang, Founding Director of the Green Finance & Development Center notes. "Most coal companies or the coal engineering and construction companies are often SOEs which are different from the renewable sector."
China has an enormous competitive advantage in comparison with both public and private coal financiers, as it is able to provide "the whole package"– planning, building, and financing a project. Due to the smaller scale of renewable projects and the fact that some of China's biggest renewable companies are privately owned, there is likely to be change in how companies enter the market.
Acquiring finances remains one of the two key obstacles Chinese companies face when trying to expand their renewable portfolio abroad, together with obtaining sovereign guarantees from the host state. Those barriers can hamper the bankability of green technologies. Therefore, Chinese-backed renewable projects are likely to be smaller in scale compared with previous developments in the coal industry.
While Chinese financial institutions are at the end of the decision-making process when it comes to deals which have been agreed on a government-to-government level, this is unlikely to be the case with renewable projects. Thus, Chinese policy banks have a significant role not only in stimulating, but also barring companies from investing overseas.
Whether renewables can replace coal in China's overseas portfolio overall, Wang observes added difficulty.
"To simply shift from brown finance to green finance is not that easy because it is not the same companies that are necessarily involved," he said. "It is not the same financing models that are involved, and there is a lot more competition."
Business Practices Matter
Even if Chinese-backed wind and solar take off, this would not be the end of the story of China's role in the Balkans' climate and environmental governance. Chinese companies' modus operandi remains rooted in secrecy as environmental information relating to projects and banks' assessments is not discussed or made publicly available. As quieting critics remains a key pillar of China's engagement abroad, companies which venture will have a hard time ensuring transparency and good governance of projects.
Such corporate culture has the potential to exacerbate government shortcomings in host states and keep serious environmental damage secret. This was the case with most Chinese-backed loans and investments in Bosnia and Herzegovina, Montenegro, and Serbia. Coal plants aside, Chinese companies have been operating or constructing heavy industry plants and infrastructure projects which have been proven to cause air and/or water pollution, as well as environmental degradation.
The Chinese companies responsible have remained mostly removed from discussions about the harm from such projects and have only been pressured to commit to take measures after persistent efforts from local watchdogs and non-governmental organizations. Notably, local institutions have not only closed their eyes from the violation of pollution levels but have also tried to accommodate Chinese investments through violating existing laws, drafting new legislation, and giving special status to such projects.
After over a decade of engagement it is now clear that the greenness of China's engagement with the region is set for a transformation. What is certain is that it rests on the shoulders of both Chinese stakeholders and host states. As a complete overhaul of how Chinese companies do business is unlikely, the onus rests squarely on Balkan governments that hold the key to their own energy transition and environmentally sound projects.
Written by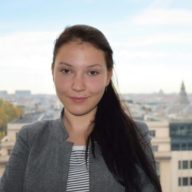 petkova_mirela
Mirela Petkova is a freelance researcher and a Data Analyst for Energy Monitor, Bulgaria. She has previously worked as a Junior Researcher at the Clingendael China Centre, the Netherlands. She is an alumna of the University of Groningen.