Voice for CHOICE #24: Unpacking EU-China Relations in 2023 with Grzegorz Stec
After three years of self-imposed isolation, China has opened up to the world. Xi Jinping has come back to the diplomatic stage and we have seen a renewal of high-level visits. In recent weeks, Beijing has toned down its 'wolf warrior diplomacy' and Chinese officials have been trying to find ways to reinvigorate relations with Europe. However, experts have warned that China's charm offensive should not be mistaken for a fundamental reset in China's foreign policy. There remain numerous points of contention between China and Europe, most prominently Beijing's tacit support for Russia's war on Ukraine. Eastern Europeans' deepening ties with Taiwan are also likely to further complicate the relationship. China-EU ties in 2023 will thus be dominated by uncertainty and a risk of further deterioration.
This Month's Guest:
Grzegorz Stec, Analyst, Mercator Institute for China Studies (MERICS)
Show notes
Written by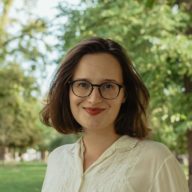 KaraNemeckova
Kara Němečková is the PR Manager of CHOICE at the Association for International Affairs (AMO).