As the solar year speeds to a finish, it's time for a retrospective on a record year for CHOICE, despite the well-known obstacles that had to be contended with.
For a full catchup on the most prominent publications, partnerships, and podcasts of the year, our editors have compiled a list of top CHOICEs from the tumultuous year that was.
#1 BEST JOINT PUBLICATION: EMPTY SHELL NO MORE
CHOICE's highly impactful publication addressing the 17+1 cooperation pulled together experts from 10 countries to map the interactions of China and CEE across dimensions. The abridged paper is available in 9 regional languages.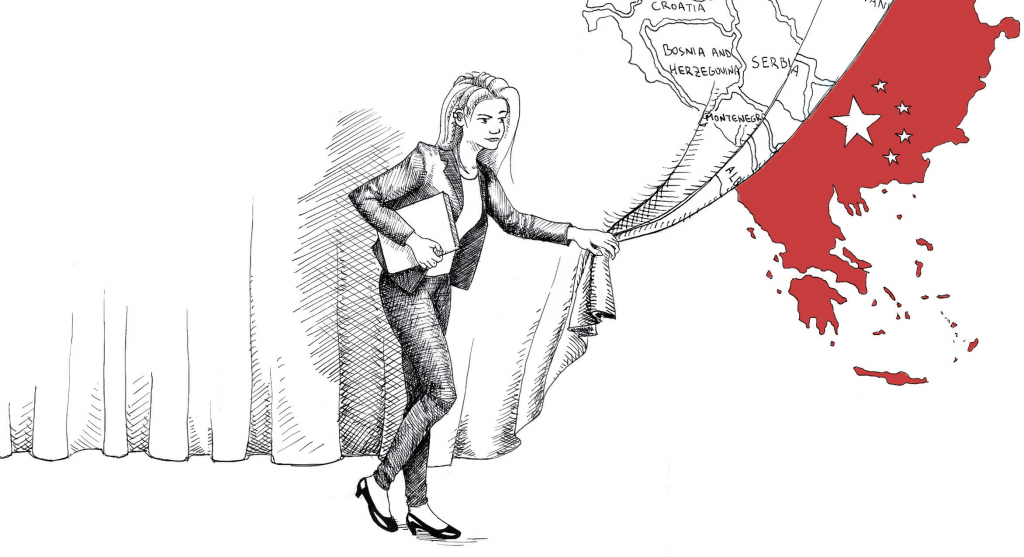 #2 BEST COLLABORATION: TRANSATLANTIC CHOICE
After a difficult time for Transatlantic relations, it's important to build bridges. As such, CHOICE experts met with US counterparts to discuss strategies to secure common interests against a more assertive China. After the election, the roundtable is worth a revisit!
#3 TOUGHEST DEBATE: OXFORD DEBATE ON THE FUTURE OF EU-CHINA-US TRIANGLE
The year's toughest debate is one that pit CHOICE members against one another on the topic of Transatlantic relations. Will the EU prioritize its relationship with Washington? Or will it try to accommodate China as the US retreats? Cast your own vote!
#4 MOST VIRAL CARTOON: THE 17+1 FELLOWSHIP
This year, the 17+1 didn't meet as the pandemic spoiled the plans. The fact that the grouping did not meet in an online format, even as similar meetings proceeded online, suggests the cooperation may be losing steam in CEE.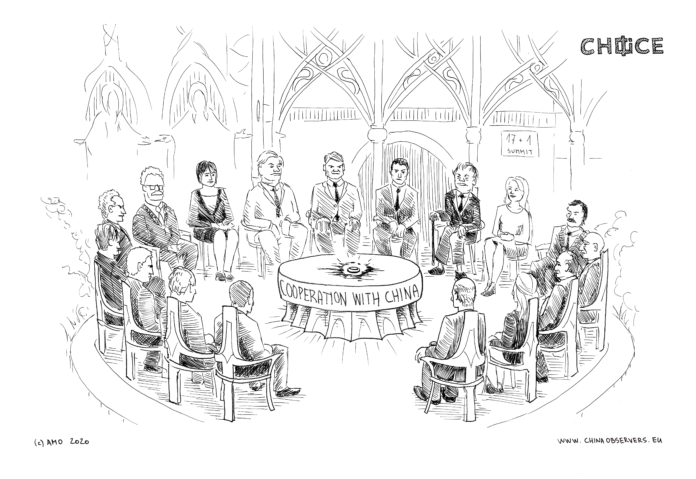 #6 BEST PRESS HIT: CHOICE RESEARCH IN ASSOCIATED PRESS
CHOICE research has captured international interest just as the CEE region again becomes a geopolitical frontline. Among many media appearances, the findings of "Empty Shell" on 17+1 cooperation was cited in the AP and widely distributed.
#5 MOST READ ARTICLE: HOW CHINA IS BUYING INFLUENCE IN EUROPE
The most read article of the year is the piece from Liisi Karindi, a CHOICE researcher from Estonia. Liisi charted aspects of the EU-China relationship across investment, trade and personal dimensions as it informs the transformation of the EU policy towards Beijing.
#7 MOST EXCITING NEW CONTENT: VOICE FOR CHOICE PODCAST
CHOICE has a brand new podcast! Providing a platform for experts from the region and beyond to share their expertise on China-related issues, the new effort has become a popular staple from China Observers. Be sure to make the right CHOICE and tune in!
#8 BEST ORGANIC PROMOTION: CHOICE CARTOON IN THE WILD
The CHOICE network has creative members, who like to share its outputs. Polish China expert Marcin Przychodniak was seen proudly displaying our cartoon on China's use of sticks and carrots (rumor has it, it's not his only CHOICE apparel!)
#9 MOST SUCCESSFUL ADVOCACY: INTERNATIONAL SUPPORT FOR VYSTRČIL'S TAIWAN VISIT
The challenges coming from a rising China necessitate connecting research with advocacy. Members of CHOICE sister project MapInfluenCE added expertise to a joint letter of parliamentarians expressing support for Czech Senate president Miloš Vystrčil Taiwan visit.
#10 PF 2021
With the unveiling of our final CHOICE, we will simply wish you a happy holiday and healthy new year with our annual pour féliciter (PF).