Roundtable Closed-Door Discussion: China as a Risk to Research Security
China Observers in Central and Eastern Europe (CHOICE) in cooperation with the Prague office of Konrad-Adenauer-Stiftung organized a closed-door Chatham House rules roundtable discussion focusing on China's efforts to acquire foreign technologies, trusted research, and academic freedom, in Prague.
Opening remarks were delivered by the Czech Minister of Science, Research and Innovation Helena Langšádlová. At the beginning of the event, Dr. Ivana Karásková presented the main results of a Czech-language version of a recent study by the Association for International Affairs (AMO) titled "How to Do Trusted Research: China-Specific Guidelines for European Stakeholders", in which the authors look at the state of knowledge protection in the EU and China's approach to STI and its goals in Europe, examine the scope of cooperation in STEM areas with China in three EU member states (Czech Republic, Austria, Slovakia), and provide timely recommendations to the European stakeholders.
The presentation was followed by a panel discussion. The esteemed speakers Minister Langsadlová, MP Eva Decroix, Michal Koudelka, director of the Czech Security Information Service, prof. MUDr. Milena Králíčková, Ph.D., rector of Charles University, and Dr. Ivana Karásková, founder and leader of CHOICE, provided enlightening perspectives on the issue from their respective backgrounds. The event was moderated by Vít Dostál, Executive Director of the Association for International Affairs (AMO). 
The final segment of the discussion was dedicated to a Q&A session with the audience. The participants included high-ranking members of the Czech academia and state institutions, members of the Senate, and the security community. The event opened a much-needed conversation on an often-neglected issue and provided ground for future discussions and search for solutions. 
Written by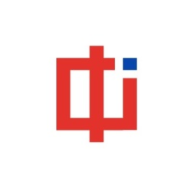 CHOICE is a multinational consortium of experts providing informed analysis on the rising influence of the People's Republic of China within the countries of Central and Eastern Europe (CEE).