Images of China in Czech and Hungarian Parliaments
The policy paper represents the first and so far only study of the Czech and Hungarian parliamentary discourses on China of this complexity, depth, and historical scale, covering the period from 1993 (and 1990, respectively) till the end of 2018.
The policy paper systematically mapped both Parliaments' plenary sessions on China which enabled a determination of political parties' views and an identification of key players setting the discourse, and served to dig out China-related themes and topics which occur in the discourse and would otherwise have gone unnoticed by the general public.
The policy paper finds out that in both countries China has gone from being a mere point of reference in a wider political debate to a topic in its own right. The Czech debate on China has gone from criticism to a honeymoon period and back to a rather critical standpoint. However, while positive notions of Beijing in the Czech Lower House fluctuate wildly, negative views have been held in a more constant manner. Despite repeated efforts to promote more friendly Czech-China relations, there has always been an irrepressible opposition to this tendency. The Hungarian political discourse on China made a U-turn in 2010 and stayed positive ever since.
Based on the project's findings, the paper comes up with a set of recommendations for the two analyzed countries. In the case of the Czech Republic, its governments are advised against viewing China purely through an ideological lens, or as a tool of domestic policy used for criticism of political opponents. The conceptual deadlock, in which promoters of intense economic links with China get accused of morally corrupt stances, while their opponents are told to hush their critique lest they endanger the Czech Republic's economic chances, is unhelpful. Human rights and economic diplomacy should not be seen as mutually exclusive categories. Hungary, meanwhile, is advised to pay more attention to recent China-related issues in the region to avoid potentially damaging consequences for the country.
May 2019
Tamás Matura, Ivana Karásková, Alžběta Bajerová
The policy paper was written as part of MapInfluenCE, an international project, previously known as ChinfluenCE (2017-2020). Via its numerous research outputs, MapInfluenCE shapes the expert and public discussion on Chinese and Russian influence in Central Europe. Results of our research have been quoted widely in domestic media in each of the V4 nations and international media (New York Times, BBC, Al Jazeera, Le Monde, Deutsche Welle and others). Also, we have presented our work in national legislatures as well as at the European Parliament.
Written by
tamas_matura
Tamás Matura is the Founder of the Central and Eastern European Center for Asian Studies and works as an assistant professor of international relations at the Corvinus University of Budapest.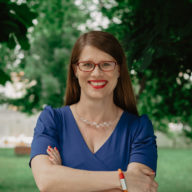 ivana_karaskova
Ivana Karásková is a Founder and Leader of CHOICE & China Research Fellow at the Association for International Affairs (AMO) in Prague, Czech Republic. She was a Fulbright scholar at Columbia University, NYC. She holds a PhD in International Relations from the Faculty of Social Sciences, Charles University, where she also lectures on EU-China relations, Chinese foreign policy, and security in Northeast Asia. She loves cartoons and is a sci-fi enthusiast.
Albajerova 
Alžběta Bajerová is a Research Fellow at the Association for International Affairs. She graduated from Master's program Security and Strategic Studies at Faculty of Social Studies of Masaryk University, completed a study exchange programme at National Taiwan University, and gained work experience through internships at the Embassy of the Czech Republic in China, NATO CCD Centre of Excellence, or National Cyber and Information Security Agency (NCISA).