Czech Republic and Taiwan Bolster Ties Amid Authoritarian Coercion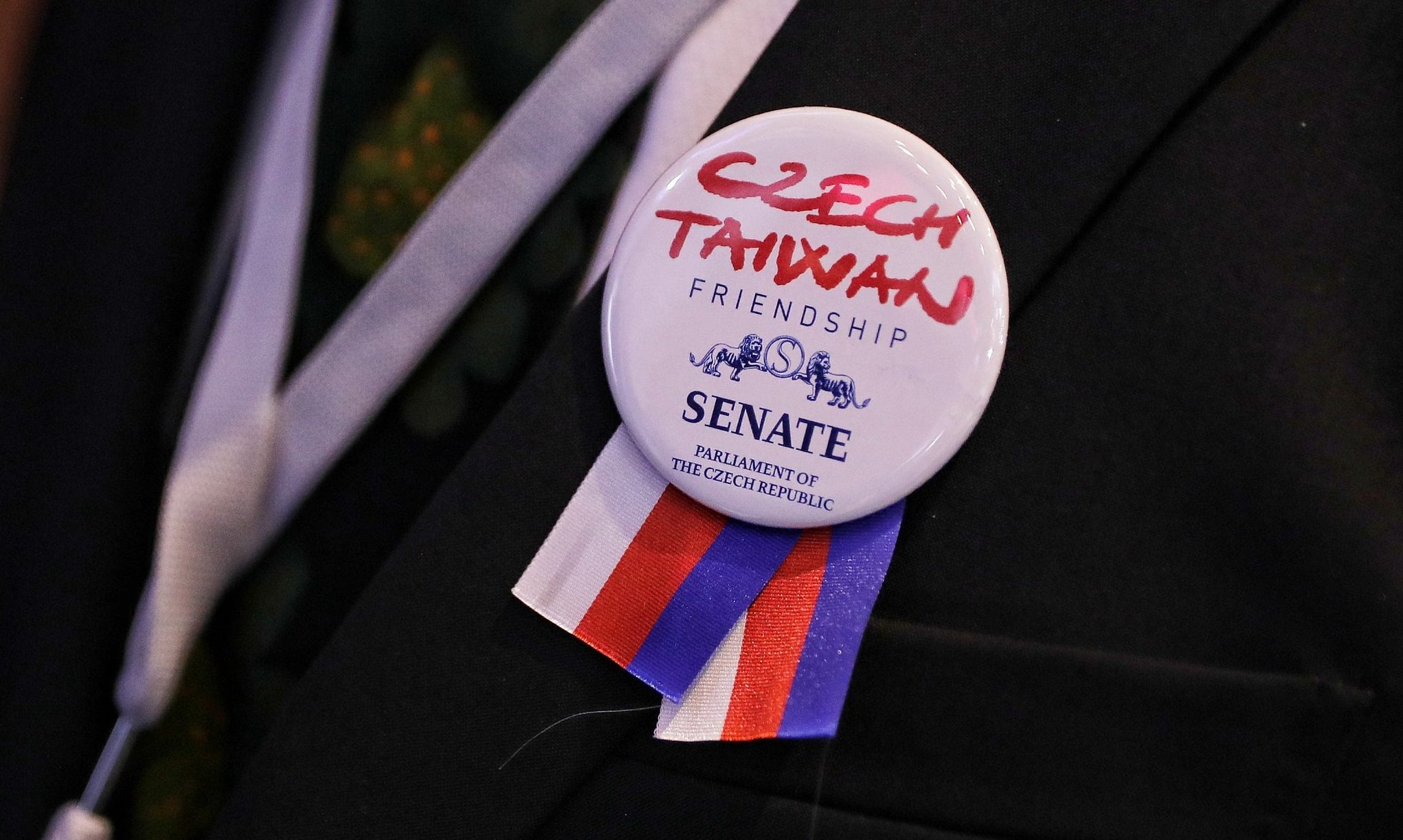 The government led by Czech Prime Minister Petr Fiala, who took office in December last year, has demonstrated its determination to stand up against authoritarian coercion and enhance ties with Taiwan. The consolidated ties between Prague and Taipei have become strikingly discernible against the backdrop of deteriorating ties with Beijing.
In recent years, Czech-Chinese relations have continued to deteriorate because of growing concerns about human rights abuses in China, "unfulfilled promises" of mutually beneficial trade, and scandals that accompanied CEFC China Energy Company's investments in the Czech Republic.
According to findings released in 2021 by the Sinophone Borderlands project at Palacký University, the Czechs' view on China has soured, with 29 percent of Czech respondents holding a "very negative" view and 27 percent holding "negative" views of China. In June of this year, Czech Foreign Minister Jan Lipavský said that the public opinion of the Czech people "has never been in favor of China."
Due to diplomatic spats between Prague and Beijing, and failed Chinese investment projects in the Central European state, the Czech Republic, which was once anticipated to develop into "a gateway for Chinese investment to Europe," is now considering "all options" regarding its continued future engagement with the China-led 16+1 cooperation mechanism for Central and Eastern Europe.
Deepening Czech Republic-Taiwan ties
The government of former Prime Minister Andrej Babiš had an oscillating foreign policy agenda that revolved around political ties and potential economic benefits from relations with China, Russia, and the US. On the other hand, the current administration has made a sea of changes in Czech foreign policy, including seeking to enhance ties with Taiwan as well as upholding democratic values and common principles when it comes to its foreign relations. This is not to say there are not still pro-China politicians in power, like President Miloš Zeman, which have slowed progress toward deeper Czech-Taiwan relations.
Since the new government's coming to power, the Czech government's emphasis on supporting Taiwan has been more vocal, even at the cost of downplaying Prague's relations with Beijing. Foreign Minister Lipavský, who has been quite friendly to Taiwan, took a tough stance on China and Russia. Last year, Jan Lipavský vowed that Taiwan was "an important economic partner of the Czech Republic… many times more important than China." He even went further by laying out the possibility of reconsidering the Czech Republic's relations with China and Russia amid the two great powers' expansion of authoritarian outreach in Asia and Eastern Europe.
Prague also aligned its views of Taiwan with Washington and supported Taiwan's international engagement. The "Joint Statement from the U.S.-Czech Republic Strategic Dialogue," released in March, regarded Taiwan as an important partner in the Indo-Pacific region, underlining the fact that "[The United States and the Czech Republic] affirm our commitment to deepen support and cooperation with democratic partners in the region and around the world, such as Taiwan." In May, the Czech Senate adopted a resolution backing Taiwan's participation in international bodies and called for the expansion of bilateral collaboration in sectors spanning culture, education, technology, tourism and trade.
Notably, the Czech Republic sought to raise the need of supporting Taiwan in the foreign policy agenda of the EU. In April, Lipavský said the EU should help "bullied" democracies such as Taiwan "as much as possible," while also calling for greater scrutiny among European countries "if China will be moving more and more towards Russia." China's growing intimidation of its neighbors and smaller states in Southeast Asia, especially South China Sea claimant states like the Philippines and Vietnam, has made Lipavský's consideration both appropriate and timely.
During his four-day visit to the Czech Republic in July, Taiwan's Legislative Yuan Speaker You Si-kun hailed the ex-communist European country as "a Mecca of democracy movements" given its history of struggle for liberalization, reform and democracy such as during 1968 Prague Spring and 1989 Velvet Revolution. When in Prague, You wrote in the guest book: "The Czech Republic is a sanctuary of democracy for the whole world. I appreciate your support and help for Taiwan in times of need."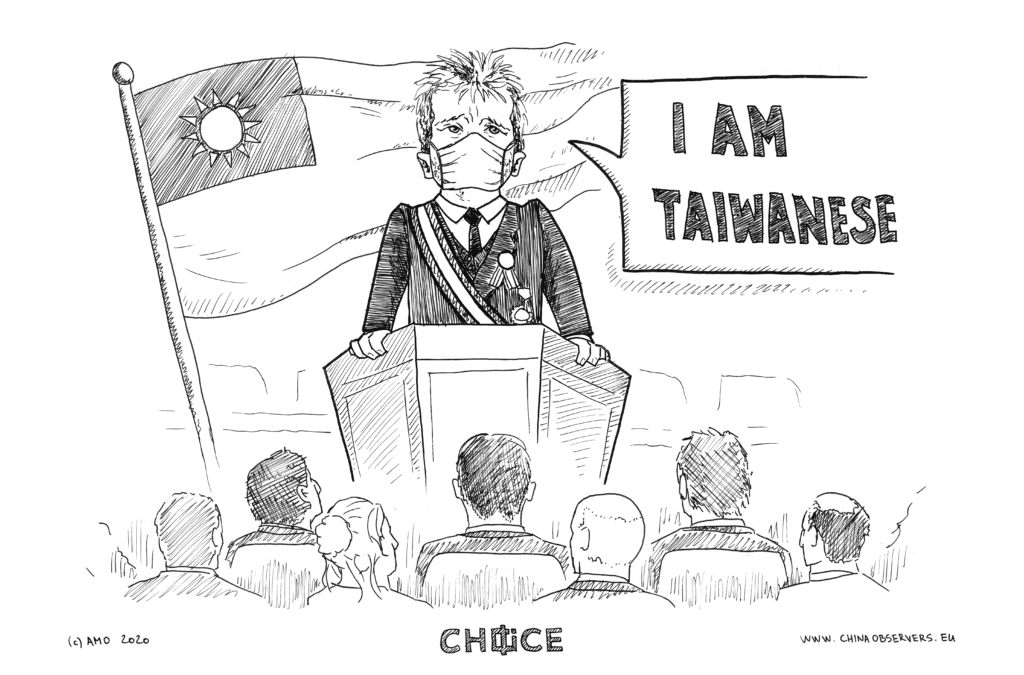 Indeed, the most recent visit to Taiwan by US Speaker Nancy Pelosi elicited support from numerous Czech politicians including President of the Czech Senate Miloš Vystrčil, who made his own visit to Taiwan in 2020 and faced similar pressure from China to reconsider his trip. The speaker of the Chamber of Deputies, Markéta Pekarová-Adamová, is also set to visit the island nation next year, building upon the intensive contacts. This manifests continued support of Taiwan's growing position in the international sphere by the Czech Republic and is a testament to the consolidated relationship between Prague and Taipei.
Closer Collaboration is Imperative
Supporting Taiwan is a matter of urgency. Beijing's unwavering efforts to suppress Taiwan's international participation and the coercive practices it has embraced to influence the Taiwanese, such as its "cognitive warfare," will likely become even more menacing given Chinese President Xi Jinping's need to consolidate his power and forge a strong-man leadership.
In December last year, Xi warned "Taiwan independence" forces "not to cross the red line" and warned such moves would lead China to "take resolute measures." Xi's dream of national rejuvenation may come at the cost of using force to annex Taiwan. Leaders in Beijing are likely to seek to solidify China's military capabilities so as to avoid logistical troubles and military incompetence similar to Moscow's poor military performance witnessed in its invasion of Ukraine.
There are ample opportunities for the enhancement of bilateral ties between Taiwan and the Czech Republic, even on addressing common domestic challenges. As for Prague, the parliamentary democracy has been rated "free" by Freedom House's Freedom in the World annual study. However, in recent years, certain challenges have become visible, such as "several corruption scandals and political disputes" and "illiberal rhetoric and the influence of powerful business entities in the political arena," as pointed out by Freedom House in 2021. In 2021, a corruption scandal involving more than 200 judicial and government officials also haunted Taiwanese politics. The Czech Republic and Taiwan could work closely to exchange strategies and experiences in tackling corruption. To reinvigorate vibrant democracy, the foremost battleground ought to be domestic, and in this sense, both sides are well-advised to strengthen anti-corruption agencies and transparency in their countries through collaboration.
The Czech government's support for Taiwan, especially in the wake of Russia's war against Ukraine and China's escalating assertive authoritarianism, may generate a domino effect for European countries in voicing support for the island nation. That said, the potential of generating a spill-over effect lies in their capability to enhance resilience while confronting China's coercion. The example of Lithuania facing Beijing's political and economic pressure may deter European countries from proceeding with robust support for Taiwan while condemning China's aggressive moves. While there has been strong consensus on the need to secure peace and stability in the Taiwan Strait, divisions have loomed large with a lack of coherence and solidarity when it comes to the EU's stance on China.
The challenge lies in leveling up the cooperation to deliver tangible outcomes, apart from the rhetoric of shared values. It should be noted that Taiwan currently has no plan for building semiconductors foundries in either Lithuania or Czechia, though cooperation schemes have been developed regarding chips and technical training. To get off to a good start, perhaps pragmatic cooperation like enhancing academic and technological exchanges and embarking on educational collaboration could prove beneficial.
Amid mounting skepticism among Central and Eastern European nations towards Chinese investment and Beijing's unwillingness to condemn Russia's bloody war in Ukraine, the Czech Republic could be a bridge for closer ties between Taiwan and like-minded European countries. But for these efforts to materialize, both the Czech Republic and Taiwan need greater support and coordinated actions from democratic countries. In this respect, there is much to be done towards strengthening ties among democracies while reducing their economic dependency on China.
Written by
huynhtamsang2
Huynh Tam Sang is a Research Fellow at the Taiwan NextGen Foundation and a Lecturer in the Faculty of International Relations at the University of Social Sciences and Humanities, Vietnam National University-Ho Chi Minh City. He is also a non-resident WSD-Handa Fellow at Pacific Forum.