CHOICE-India Dialogue: Engaging Indo-Pacific, CEE Experts on China
Concerns over China's increasing influence across the globe necessitate an open dialogue between the nations grappling with the challenge. Indeed, China seeks to impress its pre-eminent role across regions, not least in Southeast Asia and the South China Sea through both economic and military means, in the EU though investment deals and agreements, and more specifically among the 17+1 nations through ambitious, but often unfulfilled, promises of cooperation.
Given the tactics across these diverse regions often share a great deal in common, European experts from the CHOICE network and across prominent think tanks and institutions in Germany, Czechia, Poland, Hungary, Latvia, and more met and discussed these issues with experts and former officials in the Indian subcontinent in a closed-door by invitation-only dialogue. The event was co-organized by CHOICE, Center for China Analysis and Strategy in New Delhi and Konrad Adenauer Stiftung Office in India.
Lessons Learned
While some European experts noted that certain cooperation agreements with China, such as the 17+1 platform, could be useful, they agreed that relations overall have soured rapidly in recent years. As promised investment across many nations proves elusive, overall EU agreements complicate the cooperation, and CEE nations become more assertive in their end of the arrangement, Beijing's standing amongst the grouping appears to be waning. Of course, significant exceptions such as that in the pro-China parties in Hungary, Serbia, and Greece add further shades of gray to the situation and cloud the future of the platform.
A similar trajectory was noted amongst many South Asian nations wherein some deference was coaxed simply by heavy investment in particular nations and promises of further cooperation on key issues. However, for larger economies like India, many overtures from China are coming to be denied, especially those in technology where concerns of spying and subterfuge draw yet more parallels to the lessons learned in Europe on issues like 5G security.
Both regions also noted their experience with China's recent tactic of utilizing public diplomacy rather undiplomatically. The significant trend of "Wolf Warrior" diplomacy and attempts to leverage influence efforts into discourse power or agenda setting abroad appears to have stepped up rapidly, particularly as China attempts to position itself as a conqueror of COVID-19 rather than the patient zero of nations.
However, this tact has not been without consequence. Indeed, regional experts noted that there is a growing movement to challenge the "One China Principle" that has been foundational to Chinese diplomatic relations for decades. The Czech Senate President Milos Vystrcil's visit to Taiwan is perhaps the most visible example among European nations, while India's elevated talks with Taipei on economic terms also presents a challenge to Beijing.
Military versus Monetary
To be sure, the challenge to the One China principle in India's case is provoked by a more combustible underlying conflict. For India and indeed those along China's borders generally, is the issue of increased territorial claims in neighboring regions, such as in the disputed Ladakh region.
The direct military threat to India was noted as a major factor in India fundamentally assessing the threat of China differently than the EU, which often considers economic concerns first. For India, the concern is foremost on security, particularly as China supplies key regional rival Pakistan with military equipment.
While the role of the United States and potential cooperation with partners in the Quad could act as a bulwark against further aggression, the proximity of Chinese troops close to the border, in nearby waters, or indeed on disputed territory, fundamentally augments Indian perspectives on China and contrasts it sharply with the focus of European counterparts.
Room for Closer Indo-European Relations?
On the point of Taiwan's ascendance in importance for both parties and the security-focus of Indian stakeholders, a crucial point of convergence in European and Indian interests was noted amidst the discussion. In particular, the EU's expertise in technology and its ability to act as a safe alternative to China, as well as India's overall attractiveness as an ascendant economy could make for a promising partnership. In that sense, both security and economic needs could be addressed in tandem.
Further, the convergence in terms of ideology and endorsement of liberal rather than illiberal governance across each bloc (with notable aforementioned exceptions) was cited as a potential point upon which to foment cooperation.
In the end, many of the experts agreed that there is a need for more open dialogue on experiences with the People's Republic of China across different regions, which CHOICE certainly hopes to facilitate much more of in the future.
Written by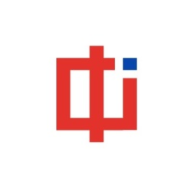 CHOICE is a multinational consortium of experts providing informed analysis on the rising influence of the People's Republic of China within the countries of Central and Eastern Europe (CEE).