Voice for CHOICE #6: Evaluating China's Environmental Record with Isabel Hilton
The podcast is also available on Google Podcasts, Breaker, PocketCasts, and Soundcloud.
As both the EU-China CAI 17+1 summit begin to fade from view and more challenges yet emerge for China and their relations with both the EU and CEE nations, the Voice for CHOICE podcast is picking up on one of China's evermore present promises in such high-profile meetings and agreements in 2021, that of climate cooperation.
It is a topic rife with contradictions both in China's domestic actions and its initiatives abroad, such as the BRI in CEE nations. However, as China is the world's most populous nation and its largest polluter in absolute terms, it is a topic that affects us all and is thus worthy of keen attention. Make the right CHOICE and tune in!
This month's show features analysis from:
Isabel Hilton, Founder and Senior advisor to China Dialogue, an independent organisation aimed at understanding and analyzing of China's environmental challenges.
Show Notes:
This podcast is hosted by Kevin Curran
Written by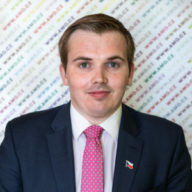 kevincurrancz 
Kevin Curran worked as a Project Assistant at the Association for International Affairs (AMO). Previously, he was a Fulbright Scholar at Charles University, a visiting fellow at the International Sustainable Finance Centre, and a journalist for major US financial publications. His research interests include semiconductors, Central European media systems, and international capital market regulation.