Voice for CHOICE #25: Taking Stock of Czech-Taiwan Ties with Alice Rezková
Building up on the previous parliamentary delegations to the island, the speaker of the Czech Parliament's lower house, Markéta Pekarová Adamová, is arriving in Taiwan tomorrow. Despite protests from the Chinese embassy in Prague, she is heading the country's largest-ever delegation to the island consisting of political representatives, entrepreneurs, and scientists. While the visit has been planned for a long time, it comes soon after the election of the new president, Petr Pavel, who demonstrated his pro-Taiwan stance by his post-election call with the Taiwanese president. Czech-Taiwanese ties are thus in for a major political boost.
This month's guest
Alice Rezková, Research Fellow at the Association for International Affairs (AMO) and Executive Director of the Czech-Taiwanese Business Chamber
Show notes
Written by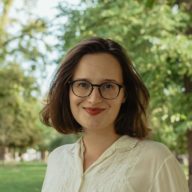 KaraNemeckova
Kara Němečková is the PR Manager of CHOICE at the Association for International Affairs (AMO).