Voice for CHOICE #23: Discussing China's Diplomacy Toward the Global South with Joshua Eisenman
China has positioned itself as a member of the Global South family and has poured billions of dollars into building infrastructure in Africa and Southeast Asia to increase its clout in these regions and popularize its authoritarian development model. China's ability to leverage its influence in the Global South has been reflected in the voting patterns of the developing countries in various multilateral bodies. The US and Europe are struggling to compete with China in the global connectivity and infrastructure race.
This month's guest:
Joshua Eisenman, Associate Professor of politics, Keough School of Global Affairs at the University of Notre Dame and Fellow, Keough School's Liu Institute for Asia and Asian Studies, Kellogg Institute for International Studies, and Pulte Institute for Global Development.
Show notes:
Written by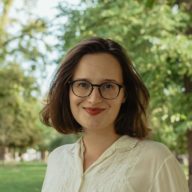 KaraNemeckova
Kara Němečková is the PR Manager of CHOICE at the Association for International Affairs (AMO).