If enthusiasm on both sides is any indication, the increasing defence relationship between China and Serbia can be expected the grow even closer in the future.
In recent years Sino-Serbian ties have by some accounts flourished to an extent that is historically unprecedented as a result of China's more active involvement in the Balkans through its Belt and Road Initiative (BRI). In a keynote speech at a concert in Belgrade on September 21, 2019, marking the 70th anniversary of the founding of the People's Republic of China (PRC), Serbian President Aleksandar Vučić praised China as the most honest and trustworthy friend of Serbia.
So far, the Sino-Serbian cooperation has mostly revolved around financial and infrastructure-related projects. However, we are now witnessing the changing nature of this relationship as the cooperation between the two countries extends into the national security domain.
Special Envoy Meng Jianzhu, a senior Chinese official, meets with Serbian head of internal affairs, Nebojša Stefanović, during a trip in 2017. Screenshot from Balkan Insight.
This cooperation takes place in three segments of Serbian national security apparatus. The first being the country's surveillance system, the second military domain as China becomes a supplier of military equipment, and the third police cooperation as the two police departments established joint patrols in Serbia. This attests to the overall growth of ties between two countries and China's readiness to invest in that relationship.
The first shy glimpses of potential security partnerships came in September 2017 when Meng Jianzhu, then a special envoy and Secretary of the Central Commission for Political and Legal Affairs, visited Serbia and met Serbian Minister of Internal Affairs Nebojša Stefanović. At that time, the main purpose of the visit was to test the EU's reaction to China's presence in Serbia and to discuss the security landscape surrounding Chinese projects in the country.
Over time the security partnership between the two has become less hesitant and far more tangible and substantive. The first major step forward in the security partnership has been the Chinese entry into Serbian surveillance system through Chinese technology company Huawei Technologies Co., Ltd. In September 2018, the Serbian Minister of Finance Siniša Mali signed the Agreement with the Chinese government that mandated that Huawei provides surveillance systems and auxiliary services for traffic surveillance, particularly for Chinese infrastructure projects.
Nevertheless, the major cornerstone has been Huawei's participation in the so-called "Safe City" project in Belgrade. The inception of this project came about in 2015 when Chinese authorities helped identify and locate a Serbian national who was hiding in China after a "hit and run" traffic accident in Belgrade with a fatal outcome. The Serbian police and law enforcement authorities were impressed with technological capabilities of their Chinese counterparts, leading to the idea for "Safe City" project. Under the "Safe City" project the Serbian Ministry of Interior plans to install 1000 surveillance cameras with auxiliary advanced software capabilities, like facial recognition software across Belgrade.
Huawei has not been explicitly cited as the supplier of the surveillance equipment and auxiliary software. Nevertheless, there is general consensus in the Serbian public that Huawei is the supplier of the surveillance systems, and that China will provide training to Serbian personnel on how to operate these systems.
The Chinese presence in the Serbian surveillance system has been extremely controversial. Serbia's non-governmental organizations have tried to use their right under a national law on freedom of information to find out more about the locations of surveillance cameras, but the Serbian Ministry of Interior has so far turned down all of their requests. This refusal was justified on the basis that all the documents and data related to procurement and the locations of surveillance system were classed as confidential by the Serbian authorities. Huawei also appears to share this desire for confidentiality. As of January 2019, around the same time as the installment of surveillance cameras was announced, Huawei removed the entire description of the ''Safe City'' project in Serbia from its website.
This level of secrecy and lack of transparency entails two types of risks for Serbia. First, the presence of Chinese advanced surveillance technology based on technologies such as facial recognition and license plate recognition software invite concern that the government and security services would use this capability to intrude on citizens' privacy.
This is acute given a history of abuse of powers by the national security apparatus in Serbia, and the possibility that Chinese might exacerbate the extant illiberal tendencies in Serbian political system. This dark prospect has already led some Balkan observers like the Serbian policy researcher Stefan Vladisavljev and Macedonian reporter Bojan Stojkovski to talk about the presence of "Big Brother" in Serbia. Secondly, there is always a risk of technological backdoor that would provide the Chinese with the ability to spy on the country where the surveillance systems are installed. This has been an acute fear even in wealthier, more technologically advanced countries like the US. The risk of severe Chinese penetration becomes more acute as Huawei is poised to help Serbian government develop "Smart City" strategy in several large urban centers in Serbia like Belgrade, Novi Sad and Niš with the last one acting as a pilot project for Serbia "smart cities."
The Sino-Serbian national security partnership does not end here. Another novel element is the establishment of joint Sino-Serbian police patrols: Serbian and Chinese police officers conduct joint patrolling in the Serbian cities with large numbers of Chinese tourists. This practice commenced on September 18, 2019, and was inaugurated by Serbian Interior Minister Nebojša Stefanović, and the Chinese Ambassador to Serbia Chen Bo in the company of delegates from China's Ministry of Public Security. The public justification for these new practice has been the fact that Serbia has hosted a growing number of Chinese tourists since the two countries concluded a visa free regime in 2018.
When observed in isolation this is not a particularly striking phenomenon, as the Chinese have a practice of joint police patrols with other countries that have a large number of Chinese tourists, like Italy or Croatia. According to Vladimir Cvetković, a security studies professor at the University of Belgrade, Serbian police have established similar officer exchange programs with the likes of Montenegro, Croatia, Italy and Albania.
However, there are couple of potential problems arising from this practice as well. These joint police patrols will not be concentrated solely on Belgrade, but also on Novi Sad and Smederevo. These are the cities that do not attract large numbers of Chinese tourists, but are locations for key Chinese investments such as the Smederevo steel mill owned by Chinese-invested HBIS Group Serbia Iron & Steel, and sections of highway in Novi Sad being financed by Chinese loans. This encourages conjecture that the practice of joint police patrols revolves not just around Chinese citizens in the country but around Chinese desire to control and monitor its economic projects and investments. The joint police patrols also raise the question of Serbia's foreign policy direction. As the Balkans specialist Kurt Basiner said last month, joint patrols with China mean that Serbia, a candidate to join the democratic states of the European Union, is cooperating with one of the world's most sophisticated police states. "This seems completely surreal to me," said Basiner.
Ultimately, the biggest novelty of Sino-Serbian security partnership has been military cooperation between the two countries. In 2017, Serbian President Vučić held talks with the management of Chinese Poly Group Corporation on the possibility of manufacturing Chinese military equipment in Serbia. This idea never materialized for unknown reasons. The breakthrough came in September 2018, as Vučić visited Beijing, the deputy Defense Minister of Serbia Nenad Miloradović negotiated with the Chinese about the purchase of Chinese military drones as well as technology transfers that would allow Serbia to develop its own drones. These transfers relate to both surveilance and weapons grade drones.Ultimately, the biggest novelty of Sino-Serbian security partnership has been military cooperation between the two countries.
The plan has already been put in motion as Serbia ordered nine Chengdu Pterodactyl-1 drones, also known in as Wing Loong, which will be the first time that the China exported its drones to Europe. According to Serbian President Vučić, the Chinese technology transfers should help Serbia finalize its own drone project, "Pegaz" (Pegasus). In international news coverage, this sale of drones was touted as "Beijing's biggest sale of military equipment to Europe since the end of the Cold War," but it is also an indicator of the process in which China tries to penetrate European defense market through Serbia, while Serbia uses China to modernize its own defense system. As Serbian military analyst Aleksandar Radić has explained, China is trying to venture beyond its traditional markets in Asia, Africa and Latin America and expand into Europe, while Serbia sees itself as pursuing its military policy of neutrality by forming partnerships with both Western and non-Western players.
These growing military partnerships have also extended into military diplomacy as meetings between the two sides have been frequent. In 2018, Serbian Minister of Defense Aleksandar Vulin met his Chinese counterpart General Wei Fenghe (魏凤和) in Beijing. In February 2019, Lieutenant General Milan Mojsilović, chief of the Serbian Armed Forces General Staff, hosted the newly appointed Chinese Ambassador, Chen Bo (陈波). Most recently, in September 2019, Vučić greeted Zhang Youxia (张又侠), vice chairman of China's Central Military Commission, the organ directly under the CCP's Central Committee controlling the military, in Belgrade.
These military interactions do not end solely in talks. According to publicly available information released by the Serbian Ministry of Defense in August 2019, China is second only to the United States as a donor of military equipment to Serbia, with a total of at 5.2 million US dollars, more than half the 9.8 million dollars coming from the US. This information provided an overview of the military donations Serbia received in the period between 2008 and 2018. However, as some Serbian sources noted, this might not even be a complete overview as the publicly released data only involves donations that have been completed and not the ones that are being negotiated at the moment or those that have yet to be implemented. The donated equipment is diverse in terms of type and use, including also engineering units and equipment intended to combat natural disasters, as well as sanitation vehicles, firefighting vehicles, and various other transport vehicles. The enthusiasm displayed by the Serbian side suggests that Chinese military aid and cooperation can be expected to grow further in the future.
Every aspect of the burgeoning Sino-Serbian partnership should be observed not in isolation but as part of a single whole. That way, each and every one of these areas speak of the growing ties between China and Serbia. This clearly shows that in the future the partnership between the two will not be reduced solely to Chinese financing of infrastructure and Chinese investment. Instead, we are witnessing a partnership in which Serbia tries to extract as many material benefits from rising China as possible. On the other side, China is using the security cooperation to deepen its ties and sway with a country that is an EU candidate as one of the potential shortcuts in Chinese attempts to exercise influence in Europe.
This article has been originally published at Echowall and is republished here with permission with slight changes.
Written by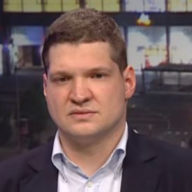 v_vuksanovic
Vuk Vuksanovic is a PhD Researcher in international relations at the London School of Economics and Political Science (LSE), an Associate of LSE IDEAS, LSE's foreign policy think tank, and a Researcher at the Belgrade Centre for Security Policy (BCSP).