No Disaster, No Strategy – Germany's Shaky Stance Towards China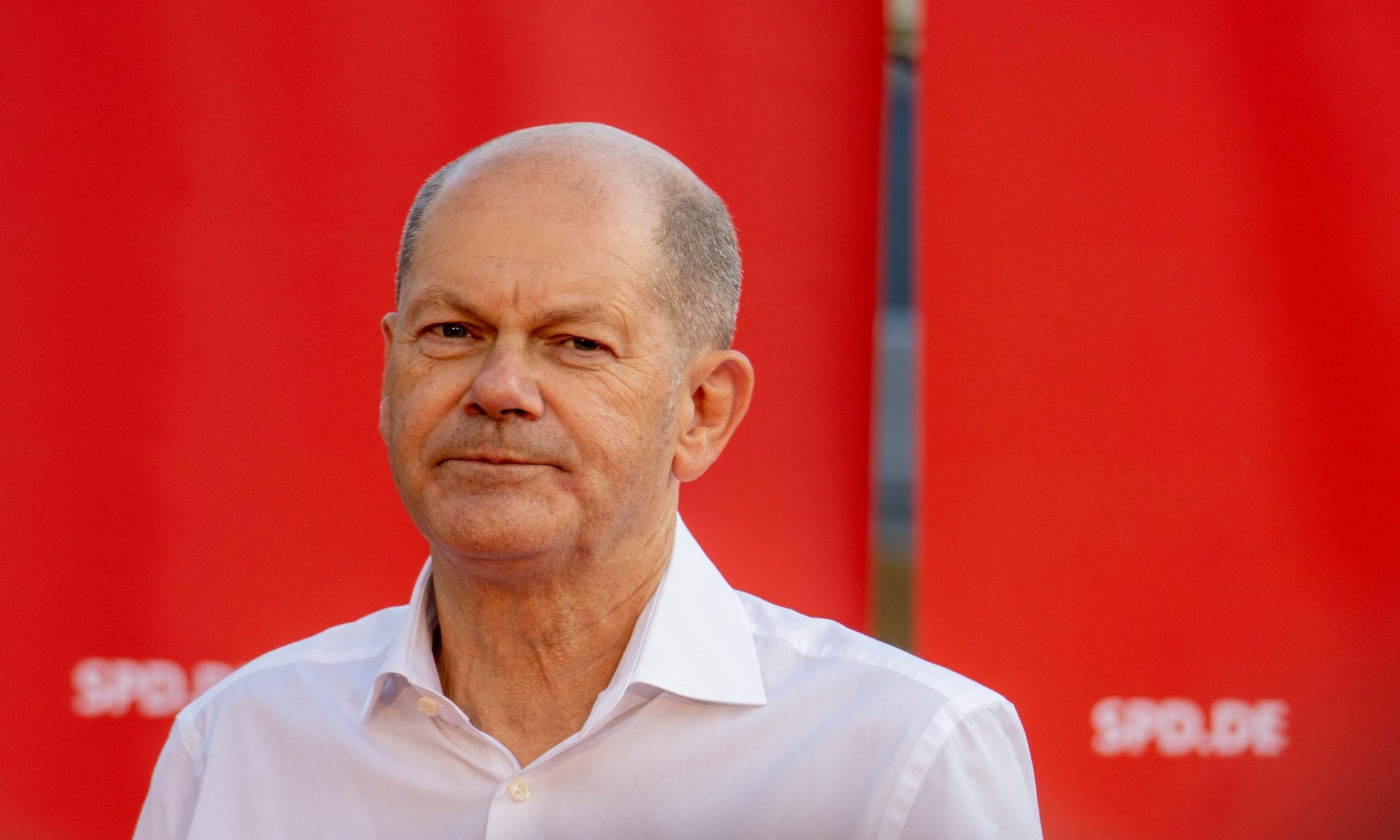 Almost nobody wanted Olaf Scholz to go to Beijing right after the Party Congress or to approve the acquisition of a port terminal in Hamburg port by China. Still, he did. The result was ultimately not as bad as expected. However, the concerns among Germany's key allies are rising, Scholz's coalition partners get increasingly irritated, and a weather-proof German China approach seems as distant as ever.
This article is part of a series of articles authored by young, aspiring China scholars under the Future CHOICE initiative.
Scholz's Trip to Beijing: Wrong Time, Wrong Signal, Wrong Delegation?
No other chancellor's trip to China has been criticized as much as Olaf Scholz's 11-hour lightning visit. Scholz came to Beijing right after the Party Congress where Xi Jinping secured his third term at the helm of the Chinese Communist Party. Many critics focused on the ill timing of the visit, concerned that Scholz would be giving a tacit stamp of approval for Xi's power grab and the increasingly authoritarian direction towards which he is leading China. In an open letter published before the trip, over 180 dissidents and human rights activists from China addressed Olaf Scholz directly. Their message: "Do not travel to China now."
The concerns did not stop there. Germany's allies such as France were concerned that Scholz might undermine a joint European approach towards China, as he rejected President Emmanuel Macron's proposal to travel to the country jointly. Scholz wanted to make his Inaugural visit alone, demonstrating his special status as German chancellor. In that manner, Scholz approached the visit as a classic business-first delegation, inviting the chief executives of German industry giants BASF, Volkswagen, and Siemens on his plane. The impression arose that Scholz is continuing Angela Merkel's Wandel durch Handel approach towards China, in strong contrast with the proclaimed Zeitenwende after the Russian war against Ukraine.
However, Scholz's visit ultimately turned out not to be as catastrophic as some have expected. This is because although Scholz took a business delegation with him to China, his focus was firmly on geopolitics. The German chancellor called on Beijing to use its influence on Russia to prevent Putin from using nuclear weapons. Scholz also addressed human rights abuses in Xinjiang in the presence of the Chinese prime minister Li Keqiang and made it clear that Germany opposes a non-peaceful change to the status quo in the Taiwan Strait. Moreover, in the name of German manufacturers, he called for more market access in China.
So, what is there to learn from Scholz's visit? The problem was not that Olaf Scholz went to Beijing, but the symbolism and the timing that clouded the whole visit. Likewise, it would have been better to travel with Macron, signaling unity between the key European powers.
Chancellor Walks Alone
Scholz now seems pretty much isolated with his inexorable stance on China. Foreign Minister Annalena Baerbock urges Berlin to adopt a more assertive China strategy. The Green politician advocated for building resilience against authoritarian regimes, wary of repeating the mistakes of Germany's Russia policy with China. "One-sided economic dependency makes us open to political blackmail," Baerbock warned at the Berlin Foreign Policy Forum in late November. Scholz is also under fire from the ranks of Germany's major opposition party, CDU. Party leader Friedrich Merz calls for Chinese acquisitions of German companies to be handled far more restrictively, saying "China exploits all international relations for its greatest benefit."
Yet, it is not just the political parties that are increasingly wary of dealing with Beijing. China skepticism has become mainstream in Germany – recent polls show that more than 60 percent of Germans are willing to accept economic losses so that Germany can reduce its economic dependence on China. Only 20 percent of Germans want closer relations with China and the general perception of China among Germans has also deteriorated rapidly. 
Controversial Hamburg Deal
The controversial China visit came right after another disputed decision by Scholz. The chancellery pushed through a capital injection of Chinese state-owned shipping giant COSCO into one of the four container terminals in the port of Hamburg.
In January, COSCO announced the move to purchase 35 percent of the container terminal Tollerort. While chancellor Scholz was in favour of the deal, six of his ministers publicly called to stop it. In October, a compromise emerged: COSCO now acquires only 24.9 percent of the terminal, which prevents it from having a right of veto. This means that China has no real influence on actual port operations. The most COSCO can do is to influence the volume of containers handled at the terminal, whose ships already use the port frequently. Also, the stake cannot be easily increased at a later date, because if COSCO wants to acquire additional shares it will lead to a new investment review by the Federal Ministry for Economic Affairs and Climate Action.
Still, COSCO is a direct instrument of the Communist Party. Like many Chinese state-owned enterprises, it wants to make a profit but simultaneously serves China's global geopolitical ambitions. Therefore, in times of further confrontation, it can become a tool political of political coercion.
Scholz knows that and still had his way, while the majority of the German public seems to have a different view on the matter. The opinion polls show that 69 percent of Germans believe that the terminal deal was a wrong decision.
No Consistent Strategy in Sight
With the Hamburg deal and his visit to China, chancellor Scholz has overruled his coalition partners, irritated his key allies and ignored the German public's growing scepticism about China. However, neither the deal nor the visit was a political disaster. Instead, these developments underscored the weak posts of Germany's China policy.
First, Scholz reacted more than he acted, something which has characterised his foreign policy not just in relation to China. Without criticism from within his own coalition and the media, Scholz would have agreed to the original 35 percent acquisition. It shows that the chancellor has not come to terms with his time as mayor of Hamburg and still sticks to a bloomy image of China from a decade ago that has proved increasingly untenable. Likewise, Scholz's clear explanation of his China trip in a guest commentary and at the SPD's debate convention came only after prolonged criticism, missing the chance to set the agenda.
Second, the visit and the Hamburg deal showed that Germany remains strategically dependent on China in key sectors and there are no signs that this will change soon – instead, Germany's imports from China are rising, while exports to China continue to fall. This is a political risk not only for Germany, but also for Europe, which cannot afford Germany to be blackmailed by China.
Third, Germany still painfully lacks a China strategy – and the one to soon be made public by the Federal Foreign Office might be stillborn. The Hamburg deal shows that Scholz can dominate China policy from the Chancellor's Office, while more China-hawkish Foreign Minister Baerbock must live with it. If the two institutions continue to work against each other while the Foreign Office remains the weaker ministry, the strategy will have limited cross-departmental value. This is bad news for a consistent line on Chinese investments, influence, and Germany's overall dependency on China.
All of this suggests that Germany's China policy is in flux – Scholz is not Merkel 2.0. Instead, he tries to please all sides: the Chinese leadership, the German public, human rights activists, and the business community. Why? Because Scholz believes that Germany's wealth, built on cheap Russian gas and business with China, cannot afford a second front of global confrontation after Russia's invasion of Ukraine.
The price is that Germany's China policy is not becoming more European as has long been expected nor is it becoming crisis-proof. The status quo seems unsustainable, especially as China's support for Russia lasts and China continues to rattle sabers in the Taiwan Strait. In the event of an invasion of Taiwan and subsequent economic disruptions, Germany would be woefully unprepared and would face a severe economic hit. Germany cannot afford this risky approach for much longer.
Written by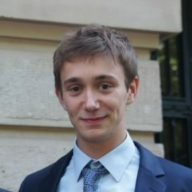 lehrer_jonathan
Jonathan Lehrer is a graduate student of International Relations at the Technical University of Dresden, Germany. Previously he studied at Qingdao University and interned at the German Institute for International and Security Affairs.