Lithuania-Taiwan Cooperation: Macro Ambitions for Microchips
In the wake of China's economic retaliation against Lithuania, Taiwan made a historic decision to share its strategic semiconductor technology with the small Baltic country. This partnership, the first of its kind, could help Lithuania establish itself in the global semiconductor market.
This article is part of a series of articles authored by young, aspiring China scholars under the Future CHOICE initiative.
On November 18, 2021, Lithuania opened the Taiwanese Representative Office – the first Taiwanese de facto embassy to open doors in Europe in 18 years and the second to bear "Taiwan" in its name. Two years of growing relations between the two states, and China's failed economic coercion attempts later, the Lithuanian company Teltonika IoT Group and Taiwan's Industrial Technology Research Institute (ITRI) signed a €14 million deal to share the coveted semiconductor chip technology. As part of the agreement, the Lithuanian company will receive the license to utilize semiconductor chip production technologies and devices developed by the Taiwanese institute.
It is no exaggeration to say that semiconductors are the most critical technology today. They are the brain of all our electronics, from mobile phones to cars to fighter jets. The technological competition is somewhat of a modern-day 'space race,' but rather than competing for who can build the biggest rocket, the major powers compete for who can create the smallest chip. Despite the competition, no company in the US, Europe, Japan, or China can match the advanced semiconductor technology developed in Taiwan.
The small island has a dominant position in the global supply chain for semiconductors, with its company TSMC producing 55 percent of the world's annual microchip supply and over 90 percent of the most advanced chips. This gives Taiwan significant leverage in global politics, with both China and the US relying on the technology, especially for their military hardware. With global tensions increasing, Taiwan's dominance in this crucial sector is an irreplaceable bargaining chip.
China's Economic Lessons for the "Contemptible Scoundrel"
Lithuania's support for Taiwan in 2021 provoked Beijing's strong response. The statement by China's Ministry of Foreign Affairs criticized Lithuania for grossly interfering with China's internal affairs and setting an "egregious precedent in the world." Official statements were followed by China's state-led tabloid Global Times calling Lithuania a "contemptible scoundrel," warning Vilnius to stay away from China's core interests or it would "invite trouble." The article asserted that Lithuania is not qualified to act against China and that is "not the way a small country should act."
Instead of China's traditional way of reacting in a rhetorical fashion and targeting symbolic industries with sanctions, such as banning Norwegian salmon, Taiwanese pineapples or canceling Czech piano purchases, the Beijing government executed a full-blown attack on the Lithuanian economy. This included downgrading diplomatic relations and imposing a strict embargo on all Lithuanian exports. Additionally, China attempted to discourage other countries from engaging in economic interactions with Lithuania by heavily restricting EU goods made with Lithuanian components.
Although the economic coercion had a limited effect on Lithuania's economy, it caused temporary domestic turmoil and raised questions about whether the country should yield and rename its recently opened Taiwanese representative office. Lithuania's exports to China were minimal, to begin with, accounting for only one percent of its total exports. However, the potential impact of Beijing's actions on Lithuania's economy through intra-EU supply chains was a significant concern. Under pressure, Lithuania's president Gitanas Nausėda even said that setting up the Taiwanese representative office under this name was a mistake and a decision he was not part of – a comment that many people supporting Lithuania's bold move found quite disappointing.
Fears of China's Wrath Subdued
Still, there are some questioning whether it was worth crossing Beijing's path since Taiwan's increased trade with Lithuania did not manage to offset China's embargo. During the first year after opening the Taiwanese office, Lithuania's export to China dropped by 80 percent, causing about €122 million in losses. In comparison, during the same time, Lithuania's trade increase with countries in Southeast Asia and Australia accounted for around €115 million, with only around €4 million coming directly from exports to Taiwan.
Nevertheless, the initial hesitation due to China's pressure died down as the long-term benefits of partnering with Taiwan became increasingly promising. The Lithuanian government and academics believe that the losses suffered from China's embargo are negligible in comparison to the prospects of partnering with Taiwan. The increase in trade was followed by a one billion euro credit fund and a €200 million investment fund for business and technology development. Additionally, Taiwan has offered more than €20 million to Lithuanian high-tech companies Teltonika, SoliTek, and Oxipit.
The most significant agreement was inked between Teltonika and ITRI on technology transfers, allowing the company to start semiconductor chip manufacturing in Lithuania and integrate the country into European semiconductor supply chains. Taiwanese chips are already being produced abroad as the Taiwanese Semiconductor Manufacturing Company (TSMC) has several production facilities in foreign countries – including China and the US. However, the small Baltic state will not be producing "Taiwanese chips" – as they will not just be made in Lithuania; Teltonika's engineers and scientists will develop their own chips. Although there were some hints that the cooperation will include third-generation chips, the specific technical details of the licenses have not been disclosed. The products produced as a result of this partnership will be adapted to the specific needs and profile of the company. As for now, Teltonika has expressed plans to develop niche semiconductor technologies used in renewable energy and electric vehicles. In addition to technology transfers from ITRI, the €14 million deal includes €10 million from Taiwan's foreign ministry and another €4 million coming from the Lithuanian Teltonika company group.  
Over the next ten years, Teltonika plans to invest in 14 high-volume projects in Lithuania tallying around €3.7 billion to focus on semiconductor manufacturing. The company aims to finish building the semiconductor chip development labs and a data center by 2026, the chip assembly and testing facility by 2028, and the fabrication plant, where chips could be created from scratch, by 2031. This should create around 8,000 jobs and is expected to boost Teltonika's exports to €9-10 billion – which would amount to five percent of Lithuania's GDP.
Could Lithuania Chip Away at the Hurdles?
Arvydas Paukštys, founder and president of the Teltonika company group, believes that the planned projects will help Lithuania to "break through alongside the most advanced countries in the world." Minister of Economy and Innovation, Aušrinė Armonaitė, also argues that the partnership with Taiwan will help Lithuania to match the world's strongest players and realize its ambitious goals.
However, there is some uncertainty about whether these plans are realistic. European Commission officials express arguments casting doubt on the logistical capabilities to run semiconductor fabs as they require cheap electricity and abundant water supply. Indeed, the semiconductor industry has high barriers to entry – including significant investment, intense competition, technological complexity, supply chain challenges, and intellectual property protection. Currently, plans and investments fall short of the scale required for a microchip manufacturing plant, with Taiwan's and Teltonika's €14 million deal only being a drop in the ocean compared to the necessary €3.7 billion funding to execute the grand decade-long plan.
While Lithuania's ambition of becoming one of the major players in the semiconductor production industry within the next decade may be a little high-reaching, entering it should be possible. Lithuania's growing relationship with an established player in the market – Taiwan and its leading position in laser technology production, could help it overcome some of these challenges.
Even if questions remain over funding, the first stage – to build a semiconductor chip development lab by 2026 – is valued at €100 million, which is more attainable than the total estimates. Teltonika has not yet announced its detailed investment plans for the remaining sum; however, the semiconductor development plans are built on the €1 billion credit fund to Lithuania by Taiwan's National Development Council established in 2022. Since the fund is designated for joint bilateral projects, chances are that a portion of it will be allocated for Teltonika's new facilities. Additionally, considering recent chip shortages in EU supply chains, Lithuania's breakthrough in getting an ITRI license may encourage investors from other member states to enter cooperation.
From Small to Tech-Savvy
Lithuania's grand plan goes beyond just economic development and relates to the question of the country's identity. Lithuania has several labels that it would like to shed – small, post-Soviet, and even Eastern European – as it relates to its historic experiences being lumped in together with the Slavic states. The plans for specialized high-tech production also fit into larger attempts to replicate the experience of the Nordic countries that successfully transformed their identity from "small" to "smart."
Lithuania has been developing its smart image, with a track record of producing some of the world's most powerful laser systems. Lithuanian-made femtosecond parametric light amplifiers, used by major tech companies like IBM and Toyota, account for up to 80 percent of the global market. Prior to the dispute, China was a significant market for Lithuania's laser exports, accounting for about one-third of the country's laser industry sales. However, as a result of China's retaliatory measures, their firms have been cut off from the Lithuanian laser industry. Meanwhile, this situation has presented an opportunity for Taiwanese companies to gain an advantage in the emerging field of next-generation semiconductor technology.
According to Dr. Gediminas Račiukaitis, the head of the Lithuanian Laser Association, despite Taiwan's position as a top performer in high-tech, its native photonics technology, and imported alternatives fail to fulfill the demand for laser technology, which is essential to the Taiwanese local semiconductor, micro LED chip and medical instrument manufacturing industries. Therefore, using Lithuania's laser technology would not only help with the high demand but also help produce more advanced chips. Additionally, while the world will need to wait to see Lithuania enter the semiconductor industry, the cooperation in laser technology development is already showing results. Taiwan and Lithuania have jointly developed a disk laser system that could boost performance in Taiwan's precision machinery, metal processing, and semiconductor industries.
Moreover, Vilnius, the capital city of Lithuania, has been trying to paint itself as a hub for start-ups and innovation. Recently, the official development agency of Vilnius launched a successful guerrilla marketing campaign in London targeting former employees of companies like Uber and Microsoft, encouraging them to work in Vilnius. The semiconductor deal with Taiwan is part of this trend and could help bolster Vilnius' rebranding campaign.
What the Future Holds for David and the Goliath
China's aggressive economic tactics that it employed to 'teach Lithuania a lesson' are causing it to lose influence in Europe. Beijing is facing increased skepticism from European countries due to its manipulation of trade for political gain. As a consequence, more and more countries choose value-based policies to guide their relationship with China.
Lithuania provides a great example of how beneficial it is not to rely on authoritarian regimes economically. Since the exports to China were relatively insignificant, to begin with, Lithuania had little to lose in this gambit. Despite facing China's direct and indirect economic retaliation and pressure, Lithuania's long-term benefits of partnering with Taiwan are believed to outweigh the losses – especially if Lithuania's ambitions of becoming an important player in the semiconductor industry prove to be successful.
There is some valid skepticism regarding Lithuania's capabilities to run a semiconductor fab, as it carries heavy financial burdens. However, despite the challenges and criticism, Lithuania's pursuit of ambitious economic goals through strategic partnerships demonstrates the determination of a small state to play a significant role on the global stage.
Written by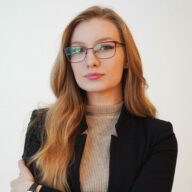 Gabrielė is a graduate of the double-degree Geopolitical and East Asian studies master's program at Charles University and the National Taiwan University. Her research focuses on small states in international relations and Cross-Strait interactions.