Is China a Sustainable Partner on Issues of Environmental Sustainability?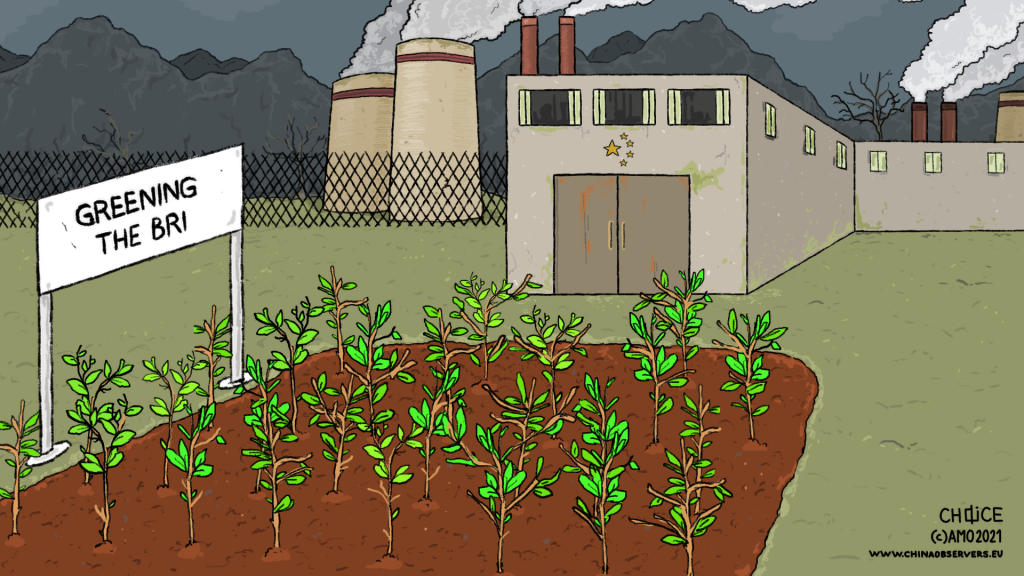 In concluding the EU-China Comprehensive Agreement on Investment (CAI), the EU's Executive Vice-President and Commissioner for Trade, Valdis Dombrovskis, declared not only that China is a valuable partner in terms of its growing economy and benefit to European business deadlines, but that a firm partnership helped to "anchor [the EU's] values-based trade agenda".
As China faces rebukes for its crackdown on Hong Kong, government activities in Xinjiang are increasingly accepted as tantamount to genocide, and repression of ethnic minorities continues in Tibet and Inner Mongolia, the statement understandably raised quite a few eyebrows. However, Dombrovskis clarified that these linkages in values derive most prominently from agreements on climate change issues and the environment.
"We have secured binding commitments on the environment, climate change and combating forced labour," he said. "We will engage closely with China to ensure that all commitments are honoured fully."
However, this has not been a one-sided pronouncement, as Xi Jinping himself stated in his 17+1 keynote speech that China is a leader on environmental issues and will continue to be.
"On the basis of our 'green consensus', we need to steadfastly advance international cooperation on climate change," he told a gathering of officials from Central and Eastern Europe (CEE) in February. "To enhance green development, we may take the China-CEEC Year of Green Development and Environmental Protection as an opportunity to deepen exchange and cooperation in green economy, clean energy and other related areas." Elsewhere, China has lauded climate cooperation as one of the highlights of China-CE cooperation and a testament to China's role as a "responsible stakeholder".
Wishful Thinking?
Still, many experts are cautious about how to perceive EU pronouncements on a reliable partnership with China on these issues. Indeed, as China is often presented as a "systemic rival", finding common ground on the myriad of issues surrounding climate change might be a tall task.
Janka Oertel, Director of the Asia Program at the European Council on Foreign Relations, noted that even the act of understanding what climate partnership truly entails has been a tricky issue.
Further, she noted that the interwoven nature of issues that relate to climate change make it exceedingly difficult to move forward in a duplicitous fashion, in that China cannot be a rival on an issue directly consequential to climate policy and remain a partner in climate policy itself.
"Climate action will increasingly intersect with questions of geopolitical and geo-economic interest, particularly on trade and technology," her recent excellent paper on the subject notes. "This means that it will no longer be possible to ring fence climate policy from the broader complexity of the Europe-China relationship."
Two Steps Forward
Still, Oertel explained there is hope that the overall economic logic of green transitions globally will provoke the desired response from China in terms of solving its domestic as well as its international missteps in terms of green policy.
Her sentiment is supported by another China expert in Isabel Hilton, the Founder and Senior Advisor to China Dialogue. Hilton noted that China could indeed be reliable based upon its own domestic rationale for pursuing aggressive climate action, an underlying factor that has increased in importance for about a decade.
However, both noted that there is an issue of moving two steps forward on climate issues and one back as complications surface. Hilton added specifically that China's domestic action may seek to mitigate environmental damage, but that its offshore efforts, notably in the Belt and Road Initiative, have not been particularly climate friendly.
"China has a lot of excess capacity in things like steel and cement and the ability to build coal fired power stations," she said. "Investments along the Belt and Road, in particular, have been, unfortunately, put into very high-carbon energy production."
Hilton explained that this is what makes China such a paradox in terms of climate policy and action, owing to a historical reliance on coal and high-carbon energy sources, while also attempting to accelerate rapid changes.
Additionally, even as China accelerates its economic transition, its ability to dominate foreign competition, including those in the EU can create new issues that open further rifts between nations. Oertel noted that China's sheer size and ability to scale production of low-cost green technologies has the effect of quickly dwarfing and ultimately eliminating competitors abroad, citing Germany's solar panel industry as a key example.
Partners of Necessity?
Nonetheless, the integral part that China must play in curbing climate change might push the EU and indeed other nations into cooperating at least on this one issue.
"There's lots of synergies, there are lots of ways the EU and China can and do cooperate on climate change," Hilton said. "There's really not much to be said for not cooperating with China, as we simply cannot solve the problem of climate change without them."
She added that tensions the EU feels about China on market access, human rights abuses, spying, territorial ambitions and more are real and must be recognized as important political disagreements, but that they must not overshadow the importance of climate change cooperation. She added that even invoking Xinjiang and Hong Kong in negotiating climate change issues is likely to be a self-defeating effort.
However, it is on this point that the largest rift between the two experts is found, as Oertel was explicit in her declaration that ringfencing climate change is simply an impossibility at this point.
Listen to the full double-episode with each of their comments here and make your own choice.
Written by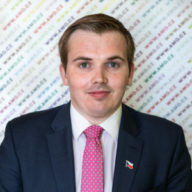 kevincurrancz 
Kevin Curran worked as a Project Assistant at the Association for International Affairs (AMO). Previously, he was a Fulbright Scholar at Charles University, a visiting fellow at the International Sustainable Finance Centre, and a journalist for major US financial publications. His research interests include semiconductors, Central European media systems, and international capital market regulation.