Voice for CHOICE #20: Eyes on the 20th National Party Congress with Katja Drinhausen
China's 20th National Communist Party Congress is set to be a major event for China's politics as Xi is heading towards securing another five years as paramount leader. It remains unclear who will remain, be promoted, or retire from the leading party bodies. The composition of the new leadership will unveil the strength of Xi's faction within the party. He will strive to surround himself with loyal party cadres as he needs to further cement his power at the time when China's government faces many domestic and international challenges including prolonged lockdowns resulting from zero-covid policies, property sector crisis, Russian war in Ukraine as well as Sino-American tensions over Taiwan. The outcome of the Congress will indicate China's political direction for the next five years and beyond.
This month's guest:
Katja Drinhausen, Head of Program at MERICS, Germany
Show notes
Written by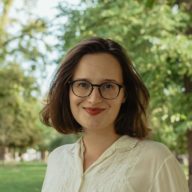 KaraNemeckova
Kara Němečková is the PR Manager of CHOICE at the Association for International Affairs (AMO).