Mentoring session: Where should I start? A career path to China observer
As part of the Future CHOICE initiative aimed at aspiring China experts, the CHOICE team introduced a brand-new series of exclusive mentoring sessions aimed at fostering the soft skills of junior researchers and analysts on China in CEE and beyond.
After a successful round of mentoring sessions, Future CHOICE now returns with new opportunities for junior China experts. This time with the core focus on mastering the tricks of trade necessary for the current trends in research on China.
The first session of the new mentoring season delineated the differences of various career paths that China observers may take, with a special focus on working as a China analyst in academia and think-tanks. The participants had the chance to exchange with Dr. Antoine Bondaz about his experience and discuss the pros and cons of these formats.
The session was moderated by Veronika Blablová from the Association for International Affairs (AMO), the Project Coordinator of the Future CHOICE initiative.
Written by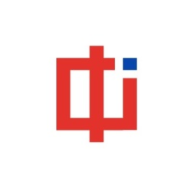 CHOICE is a multinational consortium of experts providing informed analysis on the rising influence of the People's Republic of China within the countries of Central and Eastern Europe (CEE).