Mentoring session: Where should I look for information? Tips on working with sources
After a successful round of mentoring sessions, Future CHOICE now returns with new opportunities for junior China experts. This time with the core focus on mastering the tricks of trade necessary for the current trends in research on China.
The third session of the new mentoring season was focused on strategies for working with Chinese sources and data science and its benefits in China research including China's policy documents. The participants had the chance to exchange with Vincent Brussee, Analyst at Mercator Institute for China Studies (MERICS), about how to identify relevant sources and review them systematically.
The session was moderated by Veronika Blablová from the Association for International Affairs (AMO), the Project Coordinator of the Future CHOICE initiative.
Written by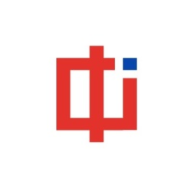 CHOICE is a multinational consortium of experts providing informed analysis on the rising influence of the People's Republic of China within the countries of Central and Eastern Europe (CEE).