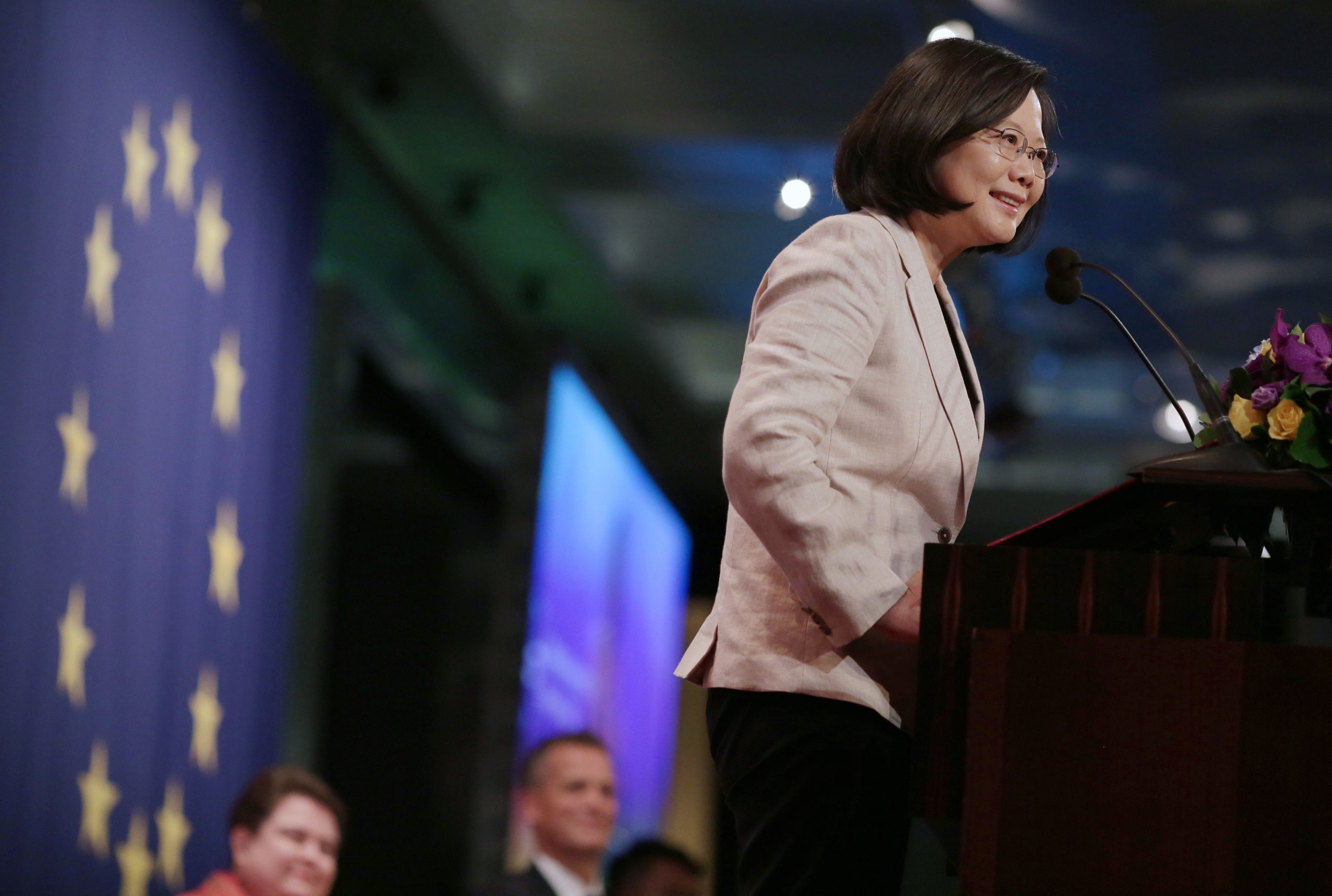 Russia's war against Ukraine and Beijing's diplomatic support for Moscow's aggression have added new layers of difficulty to EU-China relations. This new reality has also intensified discussions on the future of Taiwan – a key player in global supply chains that is existentially threatened by Beijing's growing ambitions to complete national rejuvenation by "resolving the Taiwan question," by force if necessary.
It is hard to overestimate the level of complexity of the geopolitical context in which the EU and China have had to manage their differences, regarding both their economic and political cooperation. Moscow's unleashing of the biggest attack on a European state since World War II only extended the long list of global challenges, including a global health crisis and the increasing use of economic coercion and disinformation by authoritarian states against democracies.
While the world is gradually learning to live with COVID-19, the effects of the pandemic will be long-lasting – it has not only undermined economic growth but has also shifted global supply chains. In October 2021, corporate CEOs in a McKinsey survey for the first time identified supply chain turmoil as the greatest threat to growth of their companies and their countries' economies, greater than the pandemic, geopolitical instability, war, and domestic conflict.
In this context, Brussels and Taipei, both victims of Beijing's economic coercion 'with Chinese characteristics', have intensified trade and investment discussions to expand cooperation. Their aim is to explore ways to mutually aid the two sides' efforts to strengthen their social and economic resilience, in a way that would at the same time enable the EU to further its vision of a "principled and long-term" engagement with the Indo-Pacific.
Assessing the extent to which the EU understands Taiwan's significance to the pursuit of its own long-term interests in the Indo-Pacific is therefore timely.
The New Reality
In 2020, China was the main trade partner for the EU, and member states remain closely linked to its market. China also plays a significant role in global supply chains. With over two-thirds of international trade taking place within global value chains, the pandemic has brought enormous strain on the supply system globally.
Lockdowns, shortages of workers, ships, containers, air cargo space, as well as congested ports have revealed the EU's strategic dependencies, but also Taiwan's strengths as a tech leader, a "beacon of democracy" and a "nation of resilience." Today, the world is dangerously dependent on Taiwan for its semiconductors. In contrast, Beijing's opaque pandemic management and its Zero-COVID strategy have dramatically changed the Chinese market outlook, with a negative effect on international companies in the country.
In a letter dated April 8, the EU's Chamber of Commerce in China urged Beijing to revise its policies stressing that the control measures had disrupted European companies. Joerg Wuttke, the President of the Chamber, said that the situation in China was "rather tragic," as the country was the first to get into the pandemic and the last one to get out. He also warned that this came with a huge loss of confidence, which would eventually lead to changes in supply chains.
The pandemic has moved the debate about China much closer to the center of national and European policymaking. But can Taipei translate Europe's loss of confidence in the Chinese market into more trust in Taiwan as a key player in global supply chains?
Resilience and the Indo-Pacific
Mindful of the mounting geopolitical risks and its own strategic dependencies, the EU has made building resilient supply chains a priority and is committed to investing in international partnerships in the Indo-Pacific. Together, the Indo-Pacific and Europe hold over 70 percent of global trade, and 60 percent of foreign direct investment flows.
In its 2021 Indo-Pacific Strategy, Brussels noted that the display of force and increasing tensions in regional hotspots such as the Taiwan Strait "may have a direct impact on European security and prosperity," indicating the significant change in perception in Brussels as far as Taiwan's relevance is concerned.
The Strategy explicitly committed the EU to engaging with Taiwan in creating resilient supply chains. The general framework to cooperate with Taiwan has however not changed; Brussels, as well as the member states, continue to subscribe to the EU's own 'one-China' policy. In what should be appreciated as new development, however, European institutions explicitly articulated that member states have the "right" to cooperate with Taiwan, sending a message of collective strength to Beijing by pushing back its economic coercion against Lithuania.
Restructuring Supply Chains
Meanwhile, China has been pushing to indigenize its supply chains, with initiatives such as Made in China 2025 and its alterations, designed to upgrade Chinese industries' manufacturing capabilities into a more technology-intensive powerhouse. Raising the domestic content of core components and materials in high-tech manufacturing to 70 percent by 2025 is among Beijing's goals. Western analysts have treated these attempts to achieve self-reliance with suspicion, seeing it as a competitive threat to European and American industries.
In contrast, Taiwan has become a "role model" in the global supply chain and will continue efforts to bolster the resilience of Taiwanese investors and strengthen their role in the global supply chain, Kung Ming-hsin, head of Taiwan's National Development Council argued. Yet, for Taiwan, tapping into its role in global supply chains presents particularly complex challenges.
In addition to having to constantly find ways to circumvent its diplomatic isolation, Taiwan also has to address some of its own domestic shortages when it comes to reinforcing its manufacturing infrastructure, namely the "five shortages" of land, power, water, labor, and talent, in order to strengthen its role in supply chains.
As a result of its absurd geopolitical status, for Taiwan, as a leader in the semiconductor industry, the value of people-to-people cooperation will therefore continue to grow. This is already a core element in Taiwan's New Southbound Policy. According to Taiwan's Ministry of Finance, for the first eight months of 2021, Taiwanese exports to ASEAN surged by 35.5 percent compared to the same period one year earlier.
The Tsai administration has followed a similar approach vis-à-vis European countries. For example, by setting up a credit fund worth $1 billion between Taiwan and Lithuania, Taipei has focused on developing semiconductor talent and facilitating chip development, as well as biotechnologies, finance and scientific research.
The Path Toward Taiwan
The EU remains highly interlinked with the global economy and its "complex, diverse, fragmented, dynamic and evolving organizational structures." Addressing strategic dependencies and increasing resilience in the face of an assertive China by expanding cooperation with Taiwan has become a more sustainable path in the perception of many in Brussels.
Beijing's growing readiness to weaponize trade has forced Brussels to rethink its China policy. The EU's list of grievances concerning China is long; it includes the militarization of the South China Sea, crackdown on democratic freedoms in Hong Kong and human rights abuses in Xinjiang and Tibet, Beijing's manipulation of the global health crisis through economic coercion and disinformation, while seeking technological supremacy at the expense of fundamental freedoms.
Meanwhile, Taiwan's profile in Europe has increased, with ties growing at unprecedented intensity. While Brussels labeled China a "systemic rival" in 2019, it consolidated its perception of Taiwan as a like-minded partner in its geopolitical ambitions in the Indo-Pacific.
It is for years that the EU has been seeking to recalibrate its global role. In this process, the question of how the EU should deal with a China that is "increasingly pursuing a strategy of global influence" has become an issue of fundamental importance for the EU's future, as the EU High Representative Josep Borrell suggested in 2020.
At present, a Taiwan-friendly narrative coexists with a more assertive discourse on China inside the EU institutions. The strongest outreach has been coming out of Central Eastern Europe, a region disappointed with the China-led 16+1 cooperation framework. The Czech Republic, Poland, Slovakia and Lithuania are setting the 'new normal' in bilateral ties, by regularly sending delegations to visit Taiwan, which Taipei has equally consolidated by reciprocating the visits.
The support extended by the government and the people of Taiwan to Central Eastern European countries in their efforts to host Ukrainian refugees is a testament to the growing momentum in bilateral ties. On June 2, the EU and Taiwan also held their annual Trade and Investment Dialogue (TID) and discussed cooperation in the semiconductor industry, supply chains and security.
Trust Taiwan
With Putin's invasion of Ukraine, some observers lamented that Western governments and business interests chose to look the other way, while others suggested the EU was geostrategically blind, with a divided common foreign policy, lacking a common threat perception. Yet, Europe responded with unity and diplomatic clarity.
It is in this geopolitical context that the EU's awareness of Taiwan as a partner should be appreciated, as seen through, for example, the Trade and Investment Dialogue, the annual Investment Forum and the Taiwan-friendly language further consolidating in Brussels. It is against the same background that Brussels' misgivings concerning China have intensified, as evidenced by the latest summit that showed that the deeply rooted divergences may not be reconcilable in the foreseeable future.
Brussels needs trustworthy partners, and so does Taiwan as it seeks to move away from its own dependence on China. As Taiwan's government continues to encourage the reshoring of Taiwanese companies from China, EU member states must use their collective economic weight to adjust to the new reality and choose Taiwan, as a like-minded democracy in the Indo-Pacific that they can trust.
Written by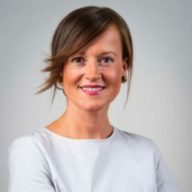 zsuzsettte
Zsuzsa Anna Ferenczy is a Ph.D. Assistant Professor, National Dong Hwa University, Hualien, Taiwan, Head of Associates Network at 9DASHLINE, former political advisor at the European Parliament.