Why Is There No Room for China in Poland's Electoral Debate?
Despite accelerating geopolitical changes across the globe, Poland's electoral debate bears close to no sign of them, with China remaining on the very sidelines of the discussions among local politicians. This problem is symptomatic of not only Poland's lack of strategic thinking regarding China, but also of a broader intellectual disconnect in the perception of what is domestically believed to be important (economy, security) and the international forces shaping these issues.
This article is part of a series from CHOICE focusing on the impact of elections on countries' China policy.
On October 15, 2023, Poland is going to witness its next parliamentary elections – an event widely seen as crucial for the future of both Poland and the EU. Critics believe that the current conservative government, led by the Law and Justice party (PiS) since 2015, has not only undermined Poland's judicial system and the rule of law, but also gravely weakened the country's international position by distancing it from Brussels and other Western European partners.
As a result, a potential victory of PiS could translate into Poland drifting even further away from the EU core, much like Hungary. In this context, the stakes for the opposition parties (liberal Civic Platform, centrist Third Way, and the Left) are very high, especially given the growing popularity of Confederation, a far-right party attracting economic libertarians, nationalists, and some pro-Russian (and notably pro-Chinese) individuals.
From the opposition's perspective, the electoral debate has been dominated by the need to remove PiS from power – both the liberal and non-liberal parties see this as a pre-condition for any major political change to take place in Poland. Simultaneously, PiS is ramping up its security rhetoric, presenting itself as the only political force able to secure Poland's key interests in the face of Moscow's aggression and Brussels' perceived interventionism.
Apart from these two elements, international issues are close to invisible in the Polish electoral debate. This also applies to the topic of China's growing role in reshaping the existing international order and its underlying norms and values.
China – Poland's Invisible Elephant in the Room
While many can argue that the absence of foreign affairs in domestic electoral debates is relatively "normal", this "normality" refers to the common nature of the trend in many democracies, not its strategic, and oftentimes problematic, implications.
In fact, many of Poland's domestic problems cannot be separated or dealt with in isolation from the international environment. Quite a few of them also have a 'China angle'. This applies to issues as varied as inflation (as a result of a mix of domestic policies, the pandemic, and the war in Ukraine); the future of Polish industry (via close Polish-German economic relations and Germany's exports to China, for example in the automotive sector); access to pharmaceuticals and other crucial products and materials (and overreliance on China as its supplier); or Poland's domestic security in the face of aggressive Russia (and how Beijing's decisions might affect that).
When it comes to worst-case scenarios, a potential escalation over Taiwan and its consequences for Poland and Europe seems to be a non-issue, with very little attention paid to this topic in both the mainstream media and political debates.
With China increasingly defined as an economic competitor and a systemic rival both in the US and beyond, most Polish politicians seem either unaware of the severity of this challenge or unwilling to admit it. Rare public displays of interest in China-related subjects point towards the shallow level of engagement with the topic, and a belief that it should be delegated to other actors, such as the EU or the US, to deal with.
At the same time, there seems to be little political appetite for Poland to become more active in shaping the European debate on China. Apart from Radosław Sikorski, Poland's former foreign minister and current MEP credited with the idea of the European People's Party Group Position Paper on China, there are just a few examples of Poles being vocal about China and related issues at the EU level.
Those include Anna Fotyga, another former Polish foreign minister, and now an MEP representing the European Conservatives and Reformists Group. She has been outspoken when it comes to supporting democratic Taiwan, often warning against China's aggressive military activities in the Taiwan Strait and Beijing's economic coercion. In December 2022, she visited Taipei, where she met with several officials from the Ministry of Foreign Affairs and the Ministry of Finances, among others. Fotyga is also a member of the Inter-Parliamentary Alliance on China, an international cross-party group of legislators advocating for a more realistic approach towards Beijing among democratic countries.
Moving Towards a Strategic Mindset
Bearing in mind the insufficient interest in China-related issues, it is nevertheless important to point out that Polish political elites and their views regarding China have undergone a serious shift in recent years. Warsaw has gone a long way from believing that cooperation with Beijing would be an economic game-changer to becoming much more cautious of the idea of "business as usual" with China.
Ten years ago, in the heyday of the 16+1 platform for cooperation between Beijing and Central and Eastern Europe, it would have been hard to imagine for most politicians that in less than a decade the "strategic partnership" between Poland and China would bear almost no fruits. Most importantly, Beijing's tacit approval of the war in Ukraine and its endorsement of Moscow's strategic interests regarding the war have left many in growing mistrust towards China and its true intentions towards the region.
In retrospect, the long-gone era of 'positive energy' and high expectations appears as a result of the lack of in-depth thinking about China's own interests and plans in Central and Eastern Europe in the first place.
Having learned this lesson, it is high time to start a truly strategic debate in Poland on China – one that encompasses all sides of the political spectrum and the broader public. It should concern not only politicians, but also academics, political analysts, and members of civil society.
Moreover, this debate should be Europeanized, since Poland does have the potential to incorporate its own perspective on China, and use it to strengthen the EU debate, once such a strategic vision is developed. Currently, however, Polish politicians keep on looking at China tactically, not strategically.
This should change, no matter the outcome of the upcoming elections. If Poland does not manage to recalibrate its domestic debate on China, it will fall behind the curve and will be left to adapt to other actors' decisions, be it at the EU level or beyond. The consequences of this kind of inaction could be grave.
Written by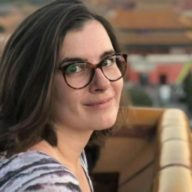 a_bachulska
Alicja Bachulska is a Research Fellow at CHOICE and Policy Fellow at the European Council on Foreign Relations where she focuses on Chinese foreign policy and China-EU relations.