Mentoring session: Mastering Interview Techniques
The first session of this mentoring series was devoted to a topic frequently requested by the Future CHOICE community – interview techniques. Joshua Eisenman, Associate Professor of Politics at the Keough School of Global Affairs at the University of Notre Dame shared tips related to communicating with interviewees from different geographical and cultural backgrounds, with a special emphasis on Chinese politicians, academics and journalists. The event covered the entire research process from preparation of the interviews to handling biases and ethical concerns.
The session was moderated by Veronika Blablová from the Association for International Affairs (AMO), the Project Coordinator of the Future CHOICE initiative.
Written by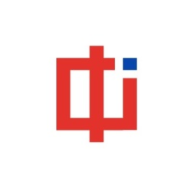 CHOICE is a multinational consortium of experts providing informed analysis on the rising influence of the People's Republic of China within the countries of Central and Eastern Europe (CEE).