Conference on China's Involvement in the Raw Materials Industries in the Western Balkans
In June, CHOICE presented a new study on China's role in the extractive and raw materials industries in the Western Balkans at the conference at the European Parliament co-hosted by MEPs Viola Von Cramon and Reinhard Bütikofer. The discussion shed light on China's engagement in the region of the Western Balkans and possible ramifications for the EU enlargement process.
The study "Win Some, Lose Some": China's Involvement in the Extractive and Raw Materials Industries in the Western Balkans, written by Ana Krstinovska and Vuk Vuksanović, presents a quantitative overview of the bilateral cooperation in the extractives and an analysis of its impact on the Western Balkans economies and
societies, seeking to uncover the drivers behind China's involvement and examine whether the combination of the Chinese approach and the domestic agency could lead to maximising the benefits for the Western Balkans countries.
Written by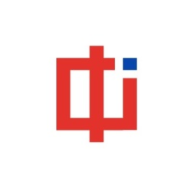 CHOICE is a multinational consortium of experts providing informed analysis on the rising influence of the People's Republic of China within the countries of Central and Eastern Europe (CEE).