China as Hybrid Threat in Central and Eastern Europe
China Observers in Central and Eastern Europe (CHOICE) held a close-door webinar titled China as Hybrid Threat in Central and Eastern Europe on October 20, 2020.
The line-up of outstanding panelists included Teija Tillikainen, Director of Hybrid CoE in Helsinki, Finland, Jesse Karotkin, Director or NATO Intelligence Production Unit in Brussels, Belgium, Péter Krekó, Director of Political Capital in Budapest, Hungary, Una Aleksandra Bērziņa Čerenkova, Head of the New Silk Road Program at the Latvian Institute of International Affairs in Riga, and Jakub Jakubowski, an analyst at the China Research Program of the Center for Eastern Studies (OSW) in Warsaw, Poland. The event was moderated by Ivana Karásková, the founder and leader of the CHOICE project from the Association of International Affairs in Prague, Czech Republic.
The webinar was attended by a diverse audience of MEPs, national MPs, and practitioners from the EU institutions as well as member states. The discussion revolved around the most recent trends in the development of Chinese information operations in the CEE region, the convergences between Chinese and Russian tactics, the efforts to bolster the resilience of regional society facing external hybrid threats, and also other relevant issues concerning the dynamic regional information space.
Written by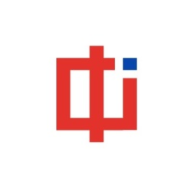 CHOICE is a multinational consortium of experts providing informed analysis on the rising influence of the People's Republic of China within the countries of Central and Eastern Europe (CEE).