Mentoring session: Know who is watching you – Safe research practices for China observers
After a successful round of mentoring sessions, Future CHOICE now returns with new opportunities for junior China experts. This time with the core focus on mastering the tricks of trade necessary for the current trends in research on China.
The fourth session of the new mentoring season shed more light on best practices to conduct research on China while also ensuring the safety of junior researchers. Michal Thim, a threat intelligence and OSINT expert, talked about the risks associated with China research and provided recommendations on how to mitigate them.
The session was moderated by Veronika Blablová from the Association for International Affairs (AMO), the Project Coordinator of the Future CHOICE initiative.
Written by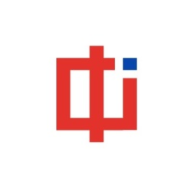 CHOICE is a multinational consortium of experts providing informed analysis on the rising influence of the People's Republic of China within the countries of Central and Eastern Europe (CEE).