Future CHOICE Mentoring Session 5: Improving Public Speaking Skills
June 8 | 5:00 pm

-

6:00 pm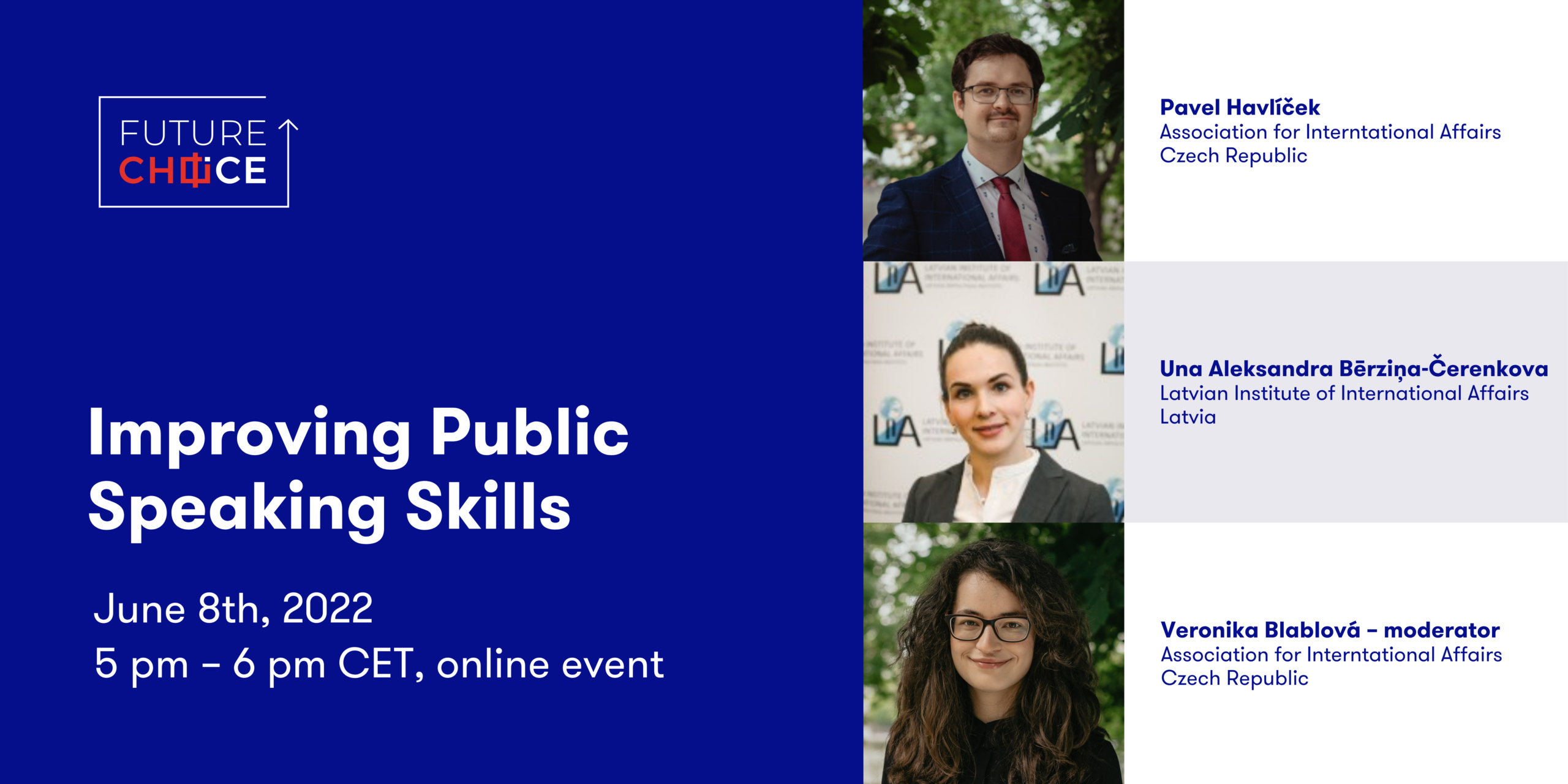 By popular demand from our mentoring session participants, the final session of this series will provide our experts' insights and personal strategies for strengthening confidence in public speaking and improving presentation skills. This session's objective is to share practical advice based on the abundant experience of CHOICE experts on overcoming stress or self-doubt when responding to media inquiries, delivering a lecture or speaking at a conference. It is crucial to address this issue as it may represent a considerable challenge for junior analysts at the onset of their careers.
Speakers:
Dr. Una Aleksandra Bērziņa-Čerenkova – Head of the Asia program at the Latvian Institute of International Affairs, Latvia
Pavel Havlíček – Research Fellow at the Association for International Affairs (AMO), Czech Republic
The session will be moderated by Veronika Blablová from the Association for International Affairs (AMO), the Project Coordinator of the Future CHOICE initiative.
Calendar powered by The Events Calendar