Challenges of Reporting & Pursuing Academic Career in China
December 7, 2021 | 6:00 pm

-

7:00 pm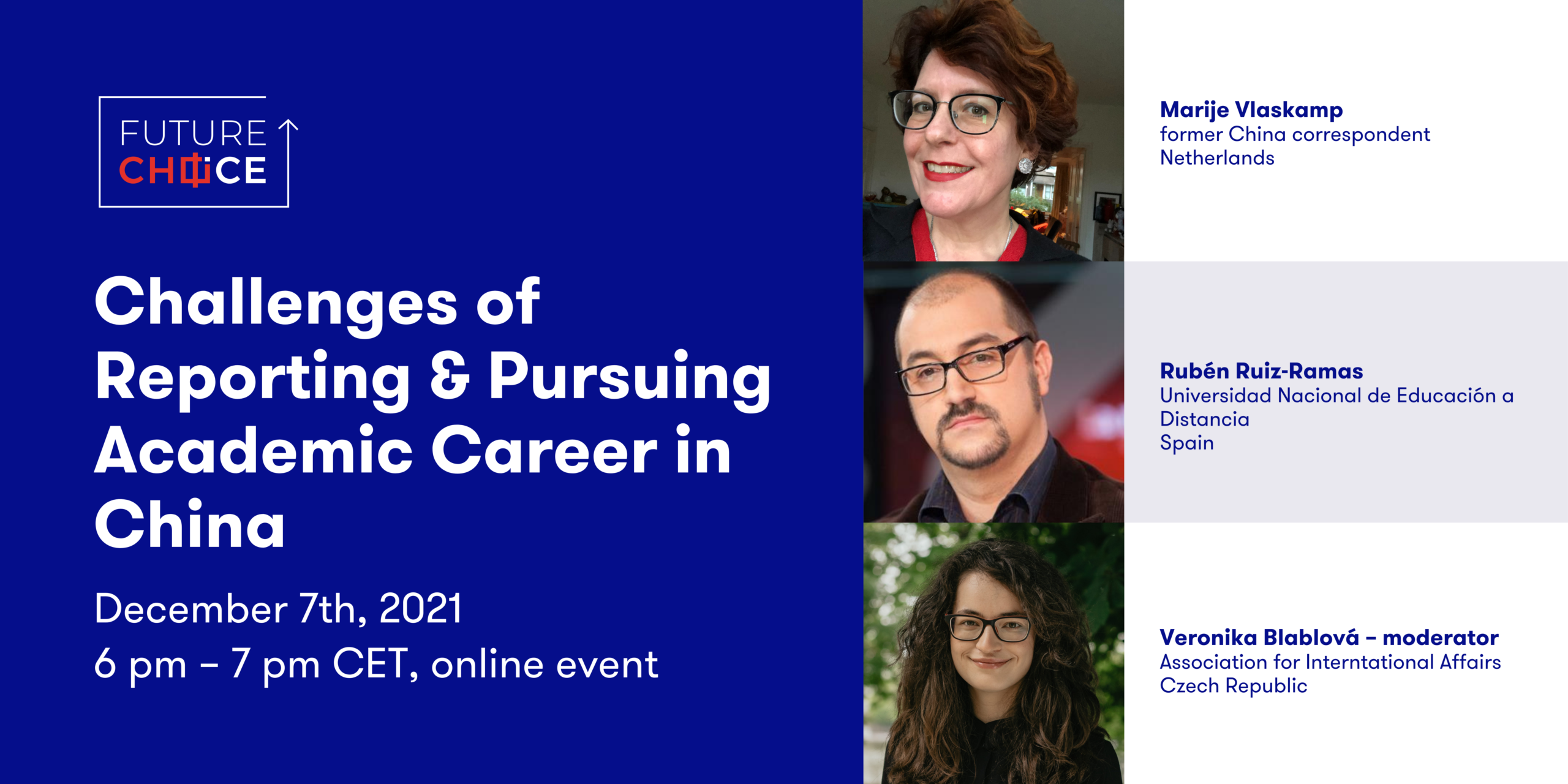 As a part of our Future CHOICE initiative, we are organizing a series of mentoring sessions aimed at the development of young promising China experts' soft skills.
The December session will concentrate on sharing our experts' insights regarding the performance of various professional activities in China, each of whom has a wealth of experience working on the ground in the country. As identified during the introductory session in October,  gathering information in China is increasingly arduous due to political and other constraints. Thus, it is crucial to not only build on experience but address the new challenges that have emerged as of late. This session is designed for aspiring researchers and journalists considering a career in China-related topics and especially those interested in working on the ground in China.
Speakers:
Marije Vlaskamp – journalist and former China correspondent, Netherlands
Rubén Ruiz-Ramas – Assistant Professor of the Department of Political Science and Administration at the UNED, Spain
The session will be moderated by Veronika Blablová from the Association for International Affairs (AMO), the Project Coordinator of the Future CHOICE initiative.
The series is open to students and young professionals from across Europe. The deadline for registration is December 5.
Calendar powered by The Events Calendar